Additional Comments
Diaman H Risk A Jac
April 15, 2008
Bay (overo?) gelding
Dam: R Hollywood Star
Sire: Ris Key Business

I know you can't really get a good look at Jac from this photo, but we do have several 'close ups' of Jac are available at our web site. This photo shows him ponying another horse across the Platte River. A gelding that's OLDER than him, with much more riding experience. However, Jac was (and is) the 'level headed' one when compared to most other horses.... (read more) He's a young horse, but he's really good minded.

Super quiet boy, has a large belly spot.

Gelded as a weanling.
Was started riding VERY nicely as a 2 year old (October). You Tube videos were made at that time. Quiet and gentle and VERY athletic. This is a safe, calm horse, not much spook and although he will respond readily to leg pressure, he's one you'll have to ask if you want more than a calm leisurely ride.
...Oh, and his spot is definitely big enough for regular papers if you want to register him as an overo. Not much expense involved either, since the last time I had to convert papers the APHA just charged for the difference between solid and overo papers when he was registered. Twenty bucks?? Well worth it, since he's one that has the mind and ability to compete at the APHA level!

UPDATE: September/October, 2011.....getting additional training, and will continue with training until sold.

July, 2012. After having several months off, Jac is getting a few weeks of intensive 'trail riding' training.....

UPDATE:

This guy is turning into a top notch riding horse. Crosses rivers, mud, swims through water, travels down roads at night with idiot drivers flashing lights and honking horns, etc....

Super athletic, would make an outstanding barrel horse with his ability for 'instant speed' and sharp cornering skills. Calm enough for most riders as a trail horse, however, not suitable for a beginning child because this guy has afterburners and I'd be concerned a beggining child could accidently ask him for that speed. This guy would never hurt anyone intentionally, he's a very sweet boy. But he is young, and he is athletic.

Heck, just research his pedigree and you'll understand why he has such extreme potential.

Besides.....he's a sweet, sweet boy. GREAT looking, thick bones, huge hip and chest and pretty head.

$3500/reasonable offer

Watch Diaman H Risk A Jac

Watch Diaman H Risk A Jac - #3

Click the link above to see "Jac" being ridden at the start of his 4th week of training!!
---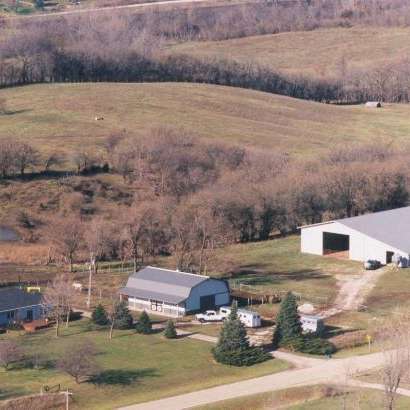 Diaman h Stables
Breeders of APHA and AQHA reiners, cutters, and working cow horses. Standing multiple world champion Ris Key Business - APHA b/w tobiano. (deceased 8/2012) Also in 2011 and 2012 - standing APHA bay roan tobiano son of Color Me Smart (o/o full sister to Peptoboomsmal) 2014 - Pepsis Color Master. Buckskin/dun (dunskin) tobiano stallion - double homozygous (tobiano/black) RR Riskymastrpiece, Doc Quixote, Ris Key Business, Pepsi Poco.... (read more) 5 panel testing as well as LWO done. All good. ;-) We have 200 acres of pasture for horses, all cross fenced into smaller pasture for monthly rotation during the grazing season. The pastures not being used for grazing are open for trail riding by our boarders. We have several paddocks (100 x 200) with run in sheds, as well as the standard stall boarding in the barn. Access to the 60 x 152 indoor riding arena is included in monthly board fees.