Additional Comments
DB My Boo Buckeroo 2010 Silver buckskin AMHA colt. Nice pedigree, Buckeroo bloodlines. About 30/31 in. Currently in driving training. Stands to be hitched. Not spooky with cars or loud trailers passing him. Walks, trots, backs & will go anywhere without a fuss. Very easy to drive already. Stands for farrier, clipping & to be bathed. Would be a great 4h prospect or pet. Not for little kids as he is still intact & needs someone old enough to know he's a horse, not a puppy.... (read more) :) BamBam has a great disposition & has been handled since birth. His personality is fun to be around. I have had him since he was a weanling, but I now have too many boys. He is a very easy keeper. Please contact me for more information. Video(taken day 3 of his training. I'll consider partial trades for tack(no junk), or pony. Priced at $700 until he has 30 days training. His price will increase with training.

Watch Db My Boo Buckeroo-driving Training Day 3

His only fault is he occasionally has stifle issues. This usually only happens when he does not have enough exercise so he needs room to run & little stall time. It does not prevent him from acting normal & once he's moving, he doesn't show it at all while driving.

Was $700
$500 firm this week only.
I have too many boys.

Possibly trade for hay, a cart/sleight (pony/mini sized), tack, or an untrained mini/pony mare. Let me know what you have to offer. No reasonable offer refused.
---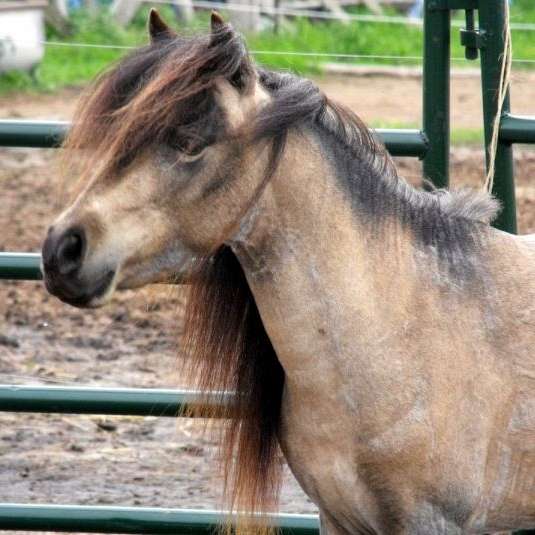 Lil Outlaw Farm
Lil Outlaw Farm is home of Burning Daylight Outlaw Style & Blue Ice Supreme Arrogance