Additional Comments
We can't help it - we just loved this guy and had to bring him home. He is certainly not
what we normally buy but Nemo made us smile the minute we saw him and he has
continued to do so. He's cute....everything about him is cute from his face to his snappy
little moves. He needs a direction and someone to love him. Nemo is very smooth under
saddle and can effortlessly cover some ground. He would make a really fun trail horse.... (read more)
He's not fearful or spooky but he does look for another horse to be with him when he is
out and about. It is possible to take him out as the only horse but he is much more
settled with a buddy.

The show pen - we know next to nothing about showing horses of this type other than we
enjoy watching them go! Maybe he could go in that direction on a smaller open level with
someone who can bring him along correctly? Amber messed around with him on the rail and
even tried parking him out which he seems vaguely familiar with.

Nemo is genuinely a lot of fun to ride. Now he just needs to find a job with the right
person! This little gelding is sound and sane with no vices. Please visit our website for more photos!
Watch Nemo 11yo Pinto Gelding For Sale!
Shipping Notes
Delivery is available
---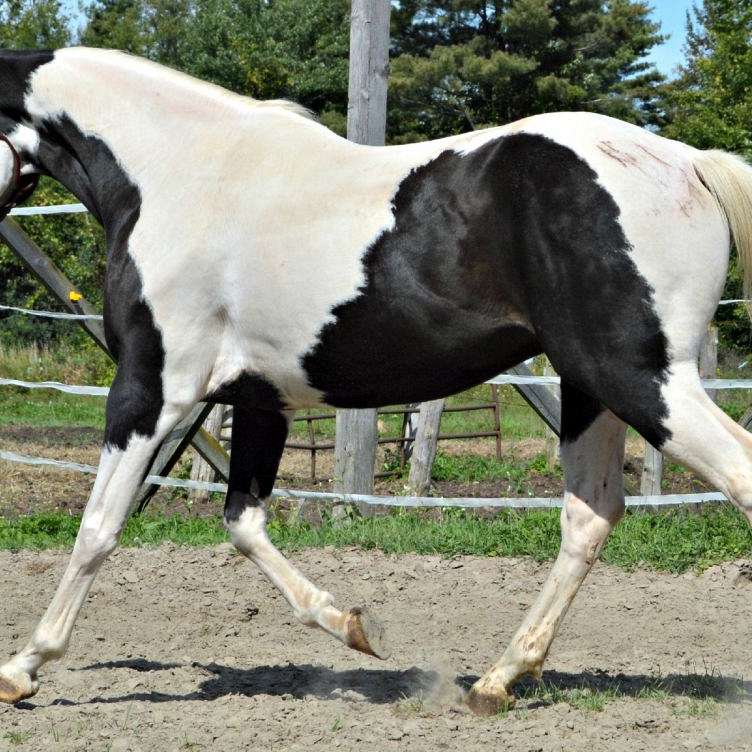 Red K Stable
Equine sales. Be sure to visit our website!