Additional Comments
Priced to sell! 1/2 price discount- SOLD! But I have others & like Orontes, many are 6 generations of my personal breeding program ! ALL the horses I have listed are part of my program of custom breeding - NO multiple owners -sales rejects and culls . Here's your chance to have a great young sporthorse~handled from birth - still growing up - will mature to be top competitor in about any area. Now a Gelding, and ready to train to be your next show champion!... (read more)
Just a baby but "ORONTES' has superb conformation and powerful movement. Great sire profiled here;WIND CRYSTAL ORION ~ Dam is deceased - so no more foals coming, which makes him exceptionally unique. . . could be double registered and has the physical quality to show halter and then go into about any kind of performance when old enough. As with our other horses all pedigrees on line - very rare bloodlines and pics of sire /dam available.
Shipping Notes
Please call 940-391-5848
---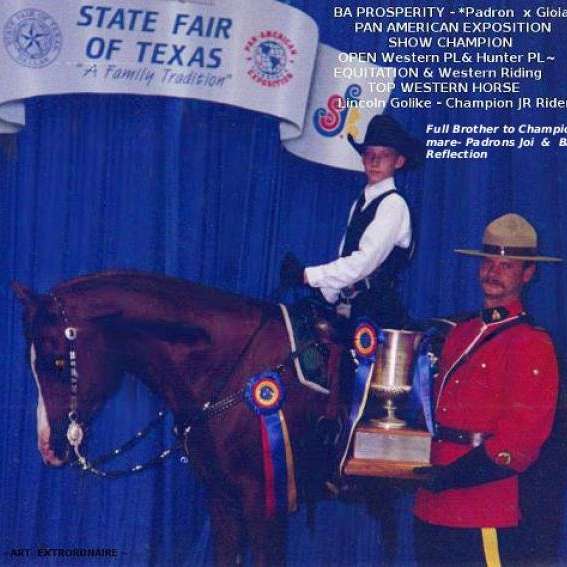 Wind Crystal Equestrian Center
Producing Champions around the World ~ has been my focus at WIND CRYSTAL EQUESTRIAN CENTER for 30+ years. We offer superior endurance, show & race prospects. Leases & flexible terms-please call.