Additional Comments
Looking for your next dressage, competition or pleasure horse?

Located in Barriere, BC, 45 minutes north of Kamloops.

Full photo gallery available at http://proofs.sarahunderwood.com/olympia
Video available at https://vimeo.com/63880136

Olympia is a ten year old 15.1hh chestnut Appendix Quarter Horse mare. Her sire is Tivio San Rey, a registered AQHA stallion (http://www.allbreedpedigree.com/tivio+ san+rey), and her dam is an Appendix QH, which makes Olympia 3/4 Quarter Horse and 1/4 Thoroughbred.... (read more) This is a SAFE, willing, graceful, and athletic mare. She is an absolute joy to ride and you will be in love with her from the moment you see her sweet, delicate face with her big doe eyes! She is not "mare-ish"... never grumpy and you can barely even tell when she is in heat.

Olympia has perfect ground manners, standing quietly to be groomed and tacked up, and is very polite with her feet (bonus: she is very sound barefoot, even on rocky ground). While she is a forward horse under saddle, she is not hot. You can leave her for a couple weeks and get on her with no issues. Absolutely no buck, bolt, or rear, but recommended for an intermediate and up rider with a quiet seat and hands. Under a schooled rider, she is light and responsive to both leg and rein. Side passes, leg yields w/t/c, turns on the haunches/forehand, and backs up easily. If you are rough with your hands or body, she will resist you, so she has taught me to have finesse and to ask quietly and properly, which results in feather light movement! She bends just beautifully around your leg. All of her gaits are so elegant -- it is almost as if she is pointing her toes! Her walk is expressive, her trot is ground-covering (and she loves her free walk and trot on a loose rein!), and her canter is powerful but adjustable from a lovely collected canter to a showy extended canter. Trained to first level dressage and could easily go higher. I have done some jumping with her up to 2'9" and she has not hesitated at all with either stadium jumps or natural jumps in the woods -- however, she can get strong to the jumps, so I would recommend jumping only for a more experienced rider. In the right hands, she would dominate a cross country course with her boldness!

In addition to the arena work I have done with her, I have also ridden her extensively on the trail and found she is not at all spooky, but a little more energetic than in the arena -- if you want to ride all day, she's the one for you! She will go up and over anything, has been in the mountains over some picky terrain, and is very surefooted. She has been ridden under western tack and neck reins nicely.

Great with new horses, new places / arenas. She has never been sick, injured, or lame in my care. Up to date on vaccinations, deworming, teeth floating, and trimming. Easy to trailer load and transport.

She is very smart and I have taught her some cute tricks -- she smiles, gives kisses and hugs, and even does the Spanish Walk on the ground!

I am only selling Olympia because I am too tall for her (I am 6 feet) and she would be better suited to someone with shorter legs that don't hang below her belly!

Olympia would excel at dressage, endurance, trail / mountain riding, or gymkhana. She would be fantastic for a teenager or adult who has a few years of riding under their belt -- someone who can take advantage of her athleticism and potential. Are you that person?
Shipping Notes
Shipping can be arranged, locally with private transport or longer haul with commercial transport.
---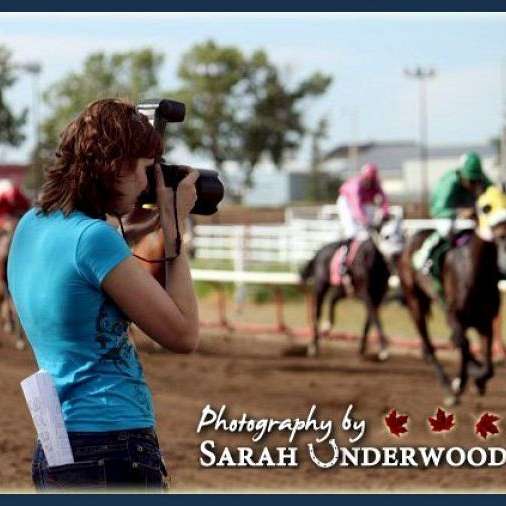 Photography by Sarah Underwood
Kamloops photographer specializing in equine photography, including horse and rider portraits, stallion promotion, sales, and shows.