Additional Comments
Coal is a little driving MACHINE! He knows his job when he is harnessed up and he does it well!
This little guy is fun to drive and is very traffic safe. He is rather light on the lines and can
trot right out or flat footed walk - whatever you prefer. His preference is to truck right along
but he is very responsive & willing to do what his driver asks. He stops and stands nicely and
also backs beautifully. One person can harness and hitch Coal - it does not require an army of
people to get him hooked.... (read more)

Coal also has a great little start performing in hand. He does the bridge, the tarp, jumps (a bit
grudgingly but he jumps!), and backs nicely.

This guy is also broke to ride & can give pony rides!!! Coal LOVES children. He is happiest
around smaller children and genuinely enjoys attention from them! He is more suspicious of
adults! :) PLEASE NOTE - Coal does ACTUALLY ride! Yes, you can lead little ones around for
pony rides, however, the youngster who has a start in doing more than sitting there as a
passenger can actually ride him like any big horse!

This is a sane, sound, and very broke pony that would be a really fun family or 4H addition!!!
Watch Coal Mini Gelding For Sale!
Shipping Notes
Delivery is available
---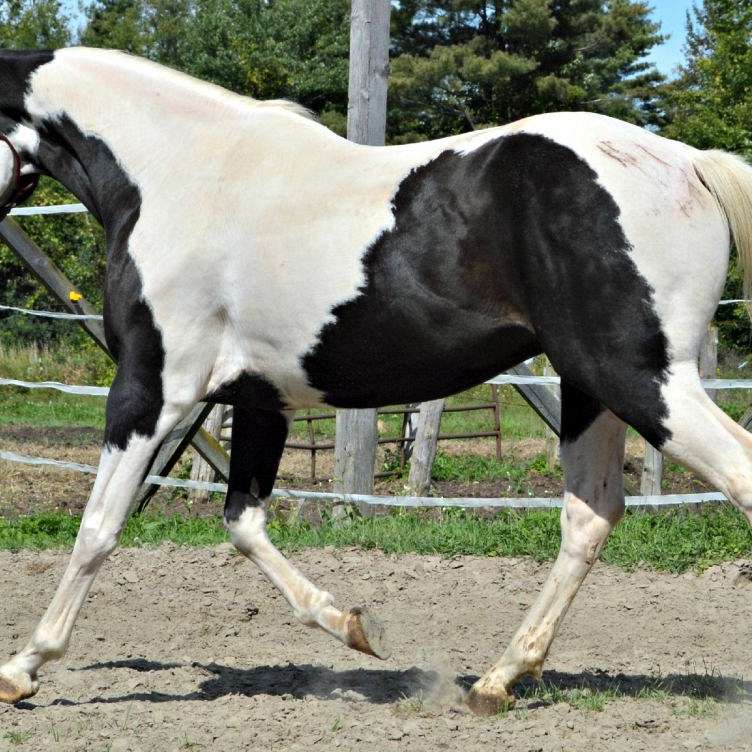 Red K Stable
Equine sales. Be sure to visit our website!