Additional Comments
We loooove this pony! She is ADORABLE under saddle and Amber rode her walk/trot in the ring, with traffic roadside, and all over the property. Perfect! She's awfully small for Amber but Amber is doing her level best to continue riding her! This is a very fun pony to drive!!!! She harnesses & hitches quietly, is traffic safe whether going with or against traffic, and can trot right along but is by no means "hot" This mare has been owned by Amish friends of ours for the past 3 years.... (read more) They have 12 children.....that should sum up how much use she has had!!!

This is a gorgeous pony that really should find her way into a 4H home. She is sweet, quiet, and easy to handle. Loping is not her thing. That is very common in ponies who are driven as loping in the shafts is a BIG no no!!!! :) You can approach this from 2 different directions. You can accept her that way and use her for an awesome little walk/trot and cart pony OR you can utilize a small teenager or adult to get her loping along.

We longed Madeline over some low jumps to see what she thinks. Once she got the hang of it, she was awfully cute!
Shipping Notes
Delivery Available
---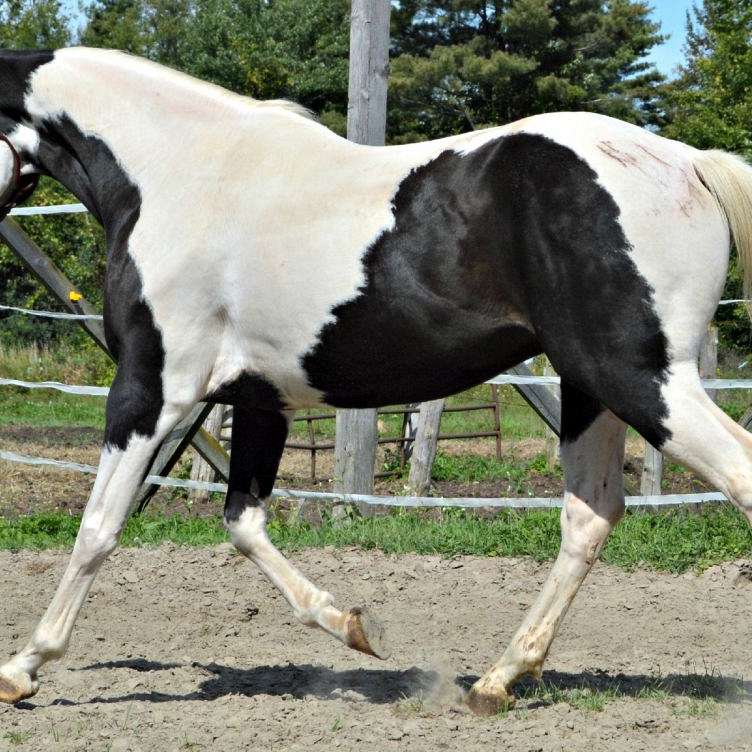 Red K Stable
Equine sales. Be sure to visit our website!