Additional Comments
Dash has just turned 2 in May. He is just over 15 hands already, looks like he will finish out over 16 hands. We are starting him nice and slow, but he is so gentle and workable. Laid back under saddle. He works well with the farrier and vet. He has taken to the bit and saddle with no trouble at all. He is not spooky or jumpy and has a nice attitude. Didn't know he was a stallion so as a gelding he has settled in easily into the pasture with other horses.... (read more) He has the ability and agility to do anything.....jumping, dressage, eventing or even western - pleasure as he has shown his natural jog and lope or barrels with his speed bloodlines of Dash for Cash top and Native Dancer on the bottom. All this in a Buckskin Package!!!!
Buy the guy that can go anywhere you want to take him!
$4,000 obo price continues to go up as his training goes along, so buy him now at this sale price!

Shipping Notes
Have Truck and Trailer - We can deliver or help get delivery of your purchase. Call for pricing.
---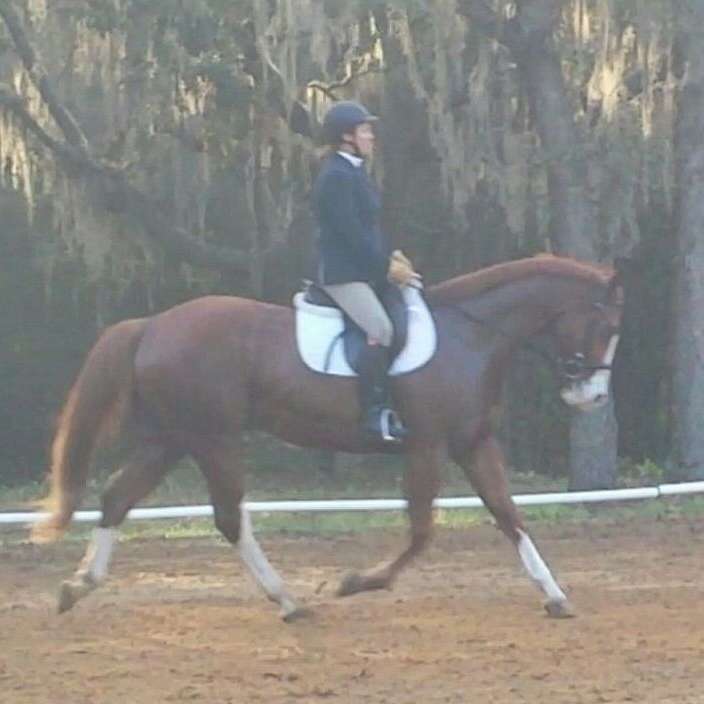 Glover's Stables Equestrian Center
Glover's is a family owned and operated farm that has been around and is highly recommended for our training that works for all walks of life: Show, trail, fun, obstacles, field trials. We have extensive experience in training and teaching others how to understand horses and their gaits of many different disciplines and breeds. Many in the State of Florida have benefited from our help with either training for them, lessons or selling them the perfect horse.... (read more) Let our family welcome you to the incredible world of horses. We love them and promote that love to all others.