Additional Comments
Jack is a beginner safe horse"¦. Anyone can ride! From cradle to grave, he has started many beginners in the saddle. Jack is a senior horse with a gentle spirit. He is 15.1 HH. Jack is a former team roping horse and is desensitized to distractions. He loves to trail ride or will baby-sit the grandkids all day in the back yard. Jack neck reins too! He is a great all-around horse for a beginner. $1000. Boarding available. For more information call 205-590-1952 or see our website at www.hitchinpoststables.net.
Shipping Notes
Buyer to arrange shipping.
---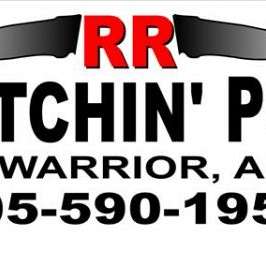 The Hitchin Post
Family Farm/Boarding Facility; Indoor/Outdoor Arenas; Horse brokering and livestock consulting; Event facilities for rodeo, horse show, parties, weddings, etc.