Additional Comments
If a leisurely occasional drive is what you want to do with your pony, please see our ads for either "Showtime" or "Pizzazz"! Nothing that Dan does is leisurely! This little guy is all business. He has places to go, people to see, and things to do. When he is driving, his preferred rate of speed is fast. Dan can trot along at a very brisk clip for several miles and be quite content doing so. This is a very fit pony that is accustomed to working for a living.... (read more) He can certainly adjust to a more laid back lifestyle but it will take someone with driving experience a bit of time to get him there. Dan is not a pony for the timid or novice owner. For the experienced handler, Dan is a blast! He is bold, fearless, and very solidly traffic safe. You can
literally drive him anywhere and be sure of two things - first that you will make very good time getting there and second, that he will stay the course & not deviate regardless of the traffic and distractions! Dan has very nice natural movement. When watching his video, please note that he is currently barefoot so what you see is 100% natural action. He can REALLY reach out! Conformationally, this is a hard pony to fault. He is beautifully put together and he knows it! Dan has a ton of presence and commands attention in hand as well as in harness. He certainly has show potential in the right hands.

Please take the time to watch his video! It does not show Dan at his best but rather, what Dan is like after 3 weeks of doing absolutely nothing!!! As you can see, consistent driving is what this boy needs to truly shine!
Watch Dapper Dan Hackney Pony Gelding For Sale!
Shipping Notes
Delivery is available
---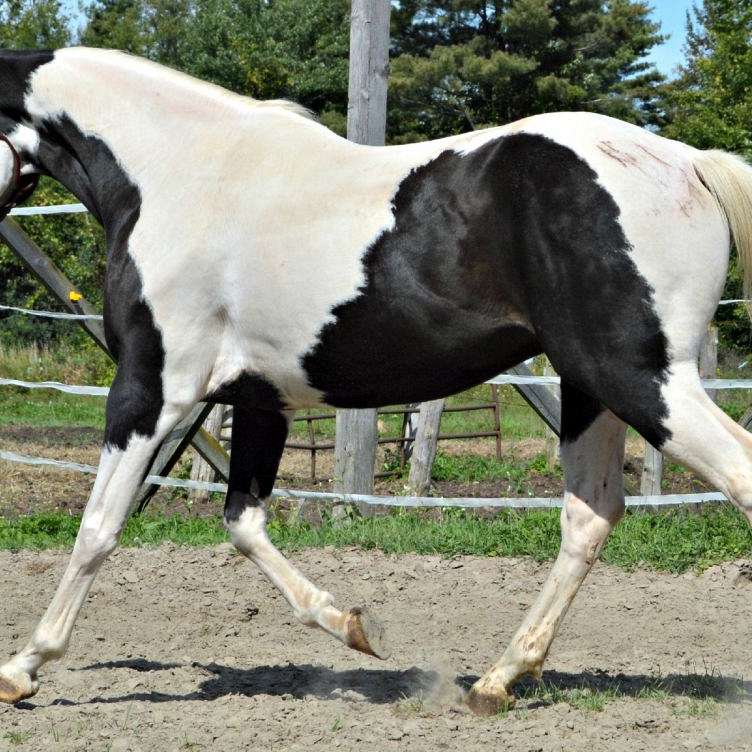 Red K Stable
Equine sales. Be sure to visit our website!