Additional Comments
Look-a-here! Look-a-here! This mare is the coolest looking gal...outrageously colored and super friendly! This flashy horse is a super-gentle, "been there...done that" fun, recreational family trail horse. Anyone can ride this horse and she doesn't care. Angel is quiet, kind and honest and has a no-nonsense attitude about life. She isn't spooky on the trails or being ridden down the side of the road even beside a school bus!! She goes pretty much anywhere you point her.... (read more) This beautiful 15.3h, 14yo mare is very well-broke, a laid-back "easy-goer" and is suitable for absolutely ANY rider, including timid beginners! She can stand for weeks or months, then be caught up - saddled and head down the trail or road without any silliness - she is consistently the same and always completely reliable! Angel is a great horse for a rider starting out! She does not mind riding at a slower pace, relaxed and not in a hurry. She is agreeable about anything and everything and simply wants to please. She is so sweet, has a soft eye, and a gentle disposition. She has no vices, hasn't been sick or injured, and kept current on everything. She can go barefoot, but presently has front shoes on. She is a great trail horse, doesn't spook at horses running by her, cars getting too close or going by fast, loud noises or things flapping or flying around her. Her riding experience has been as a real trail horse, and she has spent countless hours on the trails, from the mountains to the coast, and in the creeks and river. She is surefooted and confident, even when ridden out alone. Angel is an easy-going, cool headed trail partner with a trustworthy attitude. Whether you are a man, woman, grandma or child - total beginner or someone who just would appreciate a smooth, well trained trail mount, then you need to take a serious look at this incredible horse! As with all of our horses, she has been exposed to all types of terrain, barking dogs and other livestock, bicycles, traffic including motorcycles, lawn mowers, tractors, and heavy equipment. She has been ridden both English and Western. Desensitized to hikers, ATV's, traffic, bikes, ropes, tarps & kids playing! Loads/Unloads/Re-loads and trailers well on any trailer. Ties, clips, grooms, and bathes, stands for the farrier and vet. Stands still to mount and dismount. She is a fantastic all-around horse sure to be a favorite friend to someone soon! Registered TWHBEA boasting great old bloodlines of Suns Delight, Shakers Perfection, Midnight Sun and Mack K's Handshaker - just to name a few! Are YOU Ready to RIDE!! Our horses are backed by a Satisfaction Guarantee. Quality, Value, and Honesty are the foundation of our program and the substance of our reputation. Email for more details, photos and/or video clips. Please Note: If you do not get a reply from me within 72 hours, please be sure to give me a call. Email is not as reliable as it once was, due to virus and spam filters, so my email reply to you may not always get through. Please keep my phone number handy (919) 603-1675 and call me if you do not get a response to your inquiry. We can accept credit/debit cards via PayPal. See our website www.heavensgaitfarm.com for Customer Reviews! Thank you for your interest in this very nice horse! Become a Fan of Heavens Gait Farm on Facebook! Follow us on Twitter.
Watch Angel Beginner Safe Tennessee Walking Trail Horse Deluxe For Sale
Shipping Notes
Shipping Available At Reasonable Rates.
---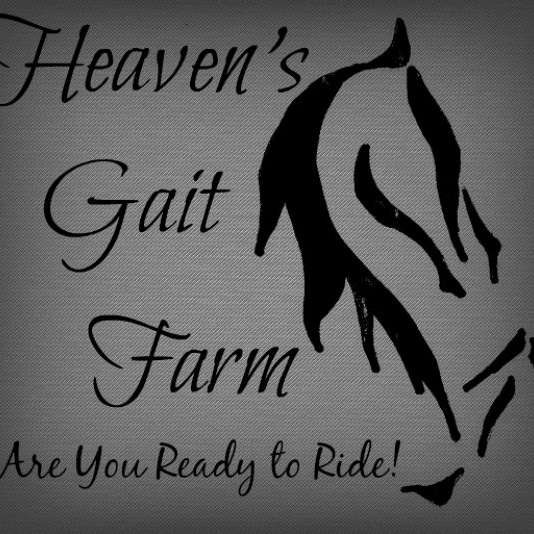 Heavens Gait Farm
Family Owned and Operated for over 20 years! Our horses are backed by a Satisfaction Guarantee. We specialize in family safe Tennessee Walking and Spotted Saddle Horses here at Heaven's Gait Farm. From the Timid Beginner Rider to the Advanced Endurance Rider...we have well trained gaited trail horses safe for any rider! Are You Ready to Ride! There is no better way to see this country than from the back of a great trail horse!... (read more) Whether you are a timid, beginning rider or an advanced endurance rider, you will find a safe, sane, well-trained trail mount here at Heavens Gait Farm. We ride and train our horses here to certify their abilities. They are ridden in the woods, down the road-side, up and down steep inclines, through deep water, mud, across downed trees and wooden bridges. They are desensitized to hikers, ATVs, traffic, bikes, ropes, tarps and dogs. They will load/unload and re-load on any trailer easily, stand tied quietly by the trailer and in cross-ties, for grooming, bathing, clipping and for the vet and for the farrier. They are specifically trained to meet the needs of the demanding pleasure trail rider. They are uncomplicated to ride. Throw a leg over and off you go! If you are in search of a Superior Pleasure Trail Horse, Versatile and FUN - take a look! You will not be disappointed! Quality, Value, and Honesty are the foundation of our program and the substance of our reputation. Along with quality trail horse, we are proud to offer At Stud: Paints Impala and Spotted Cash, both proven producers of superior gaited foals of color! We provide Lessons, Day Camps, Clinics, Girl Scout Programs, Horse Hauling and Transport Services, Judged Trail Rides and more! From the timid, beginning rider to the advanced endurance rider - we have something for everyone. Quality, Value and Honesty are the foundation of our program and the substance of our reputation. Are YOU Ready to Ride!!