Additional Comments
If you have ever wanted to try out a Hackney Pony but were unsure if you could handle one, look no further! Showtime is the one who can show you the ropes! Showtime is an absolutely IDEAL starter or school pony. He is unbeatably quiet and forgiving which makes him a great choice for people to fumble through and learn with. TRAFFIC SAFE!!! He will fall asleep while you harness or saddle him, groom him, shoe him, etc. Showtime truly does have endless patience!... (read more) In harness, this guy is as light as can be on the lines and 2 fingers will easily hold him. He isn't the biggest and fanciest trotter we have but he can be pretty showy if you ask him for it! Snap the whip in the air, cluck to him, and he will give you that trademark Hackney action. However, say Whoa or ask him to come down to a walk and he instantly returns to his quiet and calm self. He does not get hot and is a breeze to handle. Not only does Showtime drive beautifully, he is also broke to ride. Under saddle, he is honestly not in a hurry to go anywhere. This boy is beautifully put together with all the eye appeal a person could ask for! He is also pleasantly plump and could stand to lose a few pounds! He has plenty of chrome, huge expressive eyes, and the cutest little fox ears that turn in. He will win you over within moments of meeting him! He does have a bumpy scar on the inside of his right hind foot - just above the coronary band. It is old and poses no soundness concerns - it just is an ugly little thing that we do want to mention. Showtime is 100% sound and sporting road shoes all the way around. He is ready to go!

Please take the time to view his photo page on our website and check out his videos. The video linked to this ad shows him with two different family members....one of us likes to motor along with some high stepping action and one of us likes to go much slower......Showtime will do either!

**Video Notes** His riding segment shows walking only and its not because he doesn't trot.....it is because Amber has spent a lifetime riding stock horses and they trot NOTHING like this! She will be practicing daily and when she figures out how to post his trot and not look superbly entertaining, we will post new footage!
Shipping Notes
Delivery available
---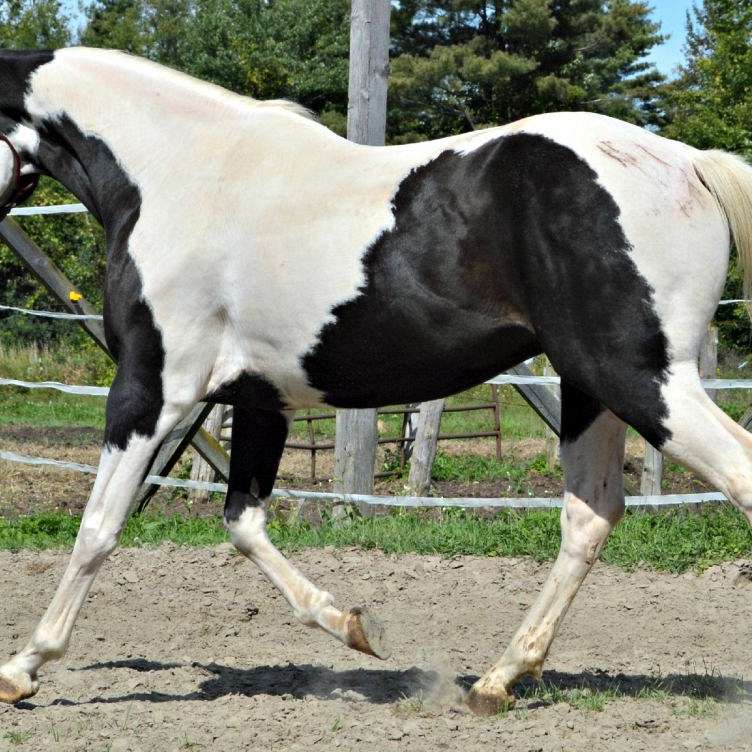 Red K Stable
Equine sales. Be sure to visit our website!