Additional Comments
This two year old filly has a very top notch breeding, and has all the potential in the world. She is in race training in Oklahoma and doing very well, she has a SI 71, and $$ won. She is a great prospect for barrel racing, poles, cattle, rodeo, dressage, western pleasure, anything and everything in the world this filly has the potential to do.
Sire: TE Baroquethebank, who has a SI of 95, and race earnings of $5466.00, and is a ROM producer, Race $$ producer as well, with two foals in race training he is 100% race $$ producer.... (read more)
Dam: Treasures Memory, Black Typed SI 85 and race earnings of $4661.00, she has produced race $$ earnings of over $17,000.00. She is a ½ sister on the dam side to Treasured, Treasured Too, Treasures. Her dam is a two time world champion race producer.
Go to www.7lazyk.com for more information.
---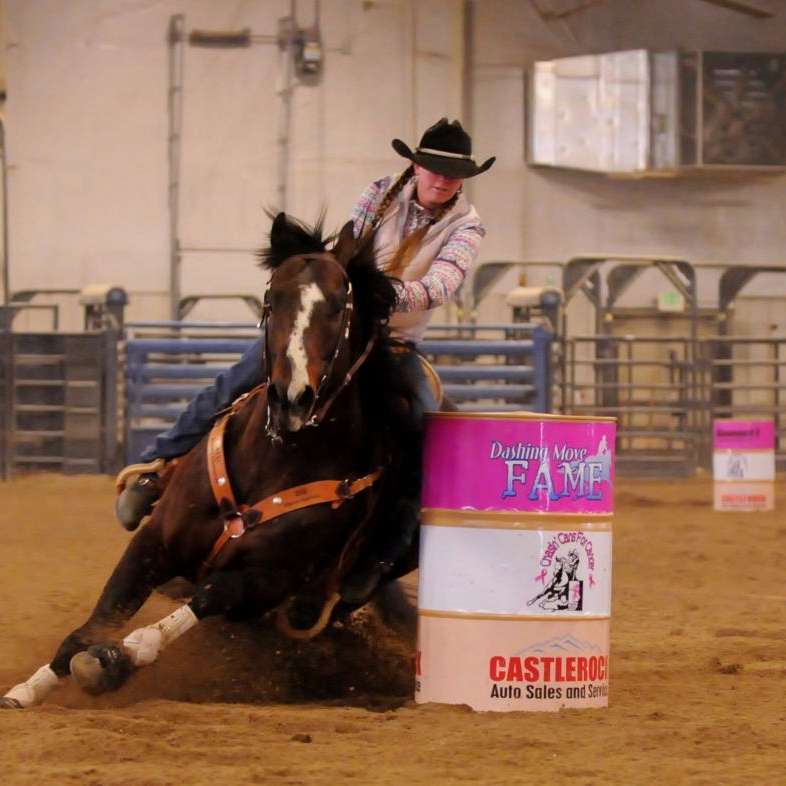 7 Lazy K Quarter Horses
Standing DASHING MOVE FAME a 1D Finished Barrel Horse who has won $$ in Barrels, Poles, and on the Track, OH AND A SON OF DASH TA FAME. DASHING MOVE FAME is out of a AAA Futurity winning Dam MOTO MOVE. We have a great selection of horses for sale at all times, With top bloodlines, of ROYAL QUICK DASH, DASH TA FAME, CHICKS A BLAZEN, MR EYE OPENER, AND MUCH MUCH MORE.