Additional Comments
Maverick was saved from a starvation situation. His mother did not make it out of there but thankfully he and his sister's mother did. Both foals were nursing off Apple's mom, Takoda. Maverick is happy and healthy now and gaining weight nicely. His father is El Dorado (aka Ed) who has been adopted from us! Maverick is very, very gentle and loves kids and attention. He stands for the farrier and is just as kind as he can be. The kids groups love these almost yearlings. They are so gentle the kids are very safe with them. He has been gelded.
---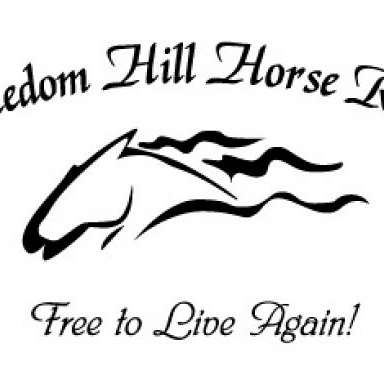 Freedom Hill Horse Rescue
Freedom Hill Horse Rescue is dedicated to rescuing horses from neglect, abuse, abandonment, and slaughter. We strive to improve the lives of horses by providing a safe haven for healing and rehabilitation, and educating others about horses, horsemanship and the proper care of horses.