Additional Comments
PEANUT is a 7 year old Silver Dapple Gelding who stands approximately 9.1 hands (37 inches) tall. He spent 2 years being used for PONY RIDES on a carousel and proved to me each time he was an outstanding BOMBPROOF KID PONY and he was without a doubt every child who met hims' FAVORITE!! In fact, he is pretty famous....kids all around this area know PEANUT by name and each one has their own story to tell about him! He did wonderful on the carousel but we found that he brought the most enjoyment to the children when we would saddle him up and tie him close by so the kids could pet him and feed him!... (read more) Left him saddled so they could crawl on and off of him (they loved that they could crawl on by themselves then hug his neck while sitting on his back!). Always knew if there was a large circle of kids giggling, ooooing and aaawwwing then PEANUT was right in the middle of the group "smiling"!!! He LOVES them! The first time I carried the ponies to a festival for pony rides before I could finish setting up a group of kids came running up asking where PEANUT was...had no idea which one was PEANUT until one hollered "there he is" as they all took off running to him....SCARED ME TO DEATH!!! I quickly grabbed him up and told them sorry but it was time for him to go to work. There was no way I was going to leave this pony standing there with a group of kids and no supervision however I could not help but notice how Peanut seemed to smile when they were bunched up around him and he did seem sad when I carried him away. As the day went on I found that it would take a wall with 6ft razor wire to keep kids away from this pony! Took me several times to relax and realize there was no way this Pony would hurt one of the kids from his obvious "FAN CLUB"! With that said, if you are looking for a BOMBPROOF BABYSITTER that is just as SAFE as the kids and all of their friends playing with a STUFFED HORSE.....than there is no doubt in my mind PEANUT "IS" THE RIGHT PONY 4 U!!!!! I promise if you come to look at him and bring the kids with you, when you see this fat rollie pollie pony run across the pasture like something is after him when he sees kids at the gate, then watch him melt in to their attention (remember to watch for the obvious smile!!), you will know it is time to take him HOME!!!
For information or to schedule a time to come meet this adorable fella call Stacy at 903-204-0767 or 903-667-4791. I am available anytime! Oh yeah, Peanut asked that I PLEASE tell you to HURRY! He has been turned out to pasture with no one to talk to but horses and ponies and he really needs his KID FIX!!!!
Shipping Notes
Shipping available at buyers expense! Call or email for shipping quote!
---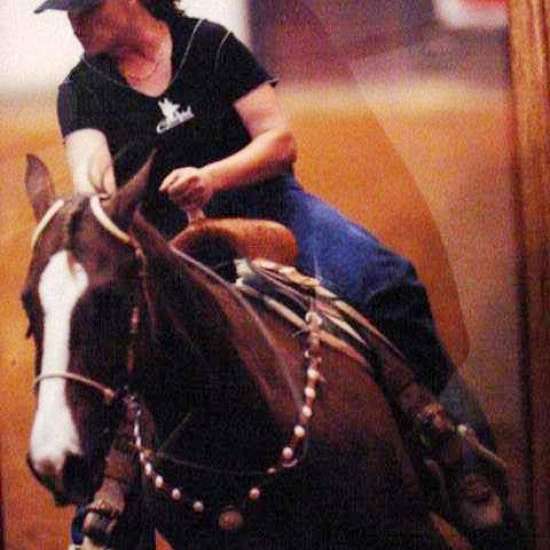 The Right Horse 4 U
I locate, buy, trade and sell a variety of Horses, Ponies, and Miniatures specializing in those that are Kid/Beginner SAFE and capable of making all of you or your little ones Horse Related Dreams Come True! I SELL HORSES "NOT" STORIES!!! I always have several to choose from. Call me anytime at 903-717-1823. Be sure and leave me a message with a number where you can be reached so I can call you back if I don't answer....... (read more) I WANT TO HELP YOU FIND EXACTLY WHAT YOU ARE LOOKING FOR!!! If I don't have the right horse 4 u, chances are I CAN FIND IT!! Located 2 1/2 hours East of Dallas off Interstate 30 in Omaha, Texas 75571 and available anytime!