Additional Comments
Olive Branches Impressible Doll "Dolly" 5/7/2006

AMHA

Black Blanketed Appaloosa 34"

Daughter of Fallen Ash Farm Appy Force

Foundation Appaloosa Pedigree. Granddaughter of Happy Appy, great granddaughter of Orion. Other famous champion stock seen in pedigree, Flying W Farms Little Blue Boy, Shadow Oaks Paul Bunyan and Chianti shows three times. Out of Marti Gras Links lasting impression.... (read more) Have not bred back this year but can breed her to one of my stallions if you like for this price.
---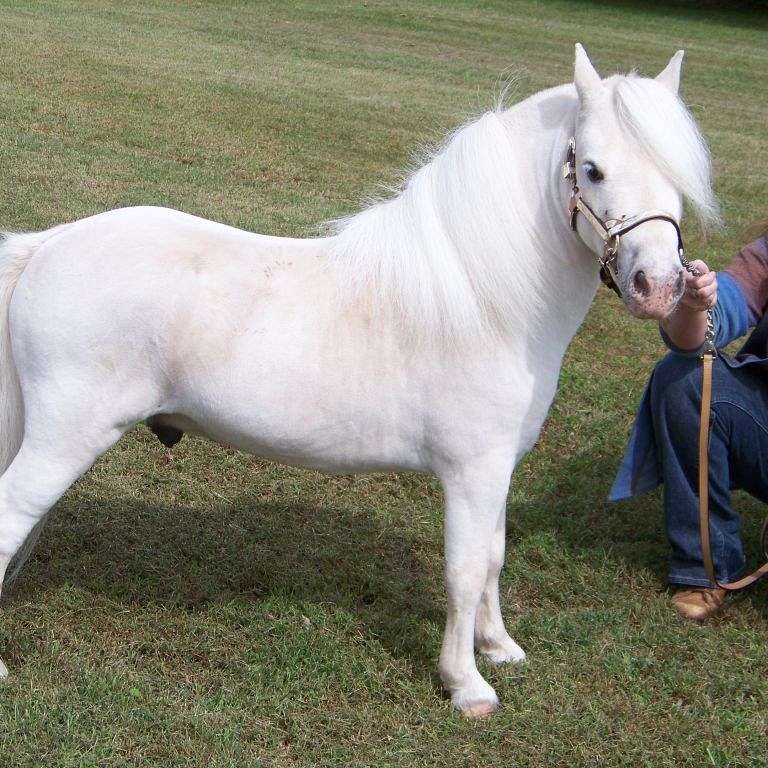 Mini Big Dreams Farm
We are a small, family owned and run miniature horse farm. All of our minis are of foundation stock heavy of Orion, Sids Rebel, Buckaroo. Other lineage includes Chianti, 4W Starkeeper, Egyptian King and more and all with great personalities. We strive for conformation, color and personality. We have appy, paint, pintaloosa, Dun, Buckskin, roans, palomino and blacks among our coat colors. See our website for more info and sales.