Additional Comments
If ever we were to custom order a horse, this mare is it. She is offered for
sale but we truly are in no hurry to part with her. At only 4 yrs old, this is one
of the most sensible horses a person could ask for, both on the ground and under
saddle. She has gelding-like consistency and is as sweet as they come. Her
individual qualities alone make her a joy to own but her tremendous pedigree is
the icing on the cake.... (read more) Freckles Playboy, Doc Quixote, Smart Little Lena, Ima
Little Lena, Silver Strikes Equal - top to bottom she is bred to work.
Abby was trained by Mark Rafacz Reining Horses and it shows. She works so
nicely off of your seat and legs that riding her bridleless is one of Amber's
favorite things to do (see videos!) She is responsive but quiet in everything she
does with a very soft and smooth way of going. This mare can absolutely
pleasure. She is pretty and talented enough to shine in the show pen all day long
but sensible enough to trail ride anywhere you point her.
She simply does no wrong. You can shoot off of this mare (see video) so if you are looking for a mounted shooting prospect, consider her! Watch Abby Shooting on Horseback 1st Attempt

We have a 5yr old granddaughter that can handle this mare on the ground and ride her as well.
Watch Abby, 4 yo, Ridden and led by Mikaylah, 5 yo. For Sale!

Abby stands just shy of 14.2hh which means she can clean up in the pony
division. This mare would be a child's dream come true to show or the star of
any competitive lesson barn. We will guarantee her to be one of the nicest
horses you will ever throw a saddle on. She is 100% sound and sane with no vices
of any kind.

Please take the time to watch her videos - there are several!!!
This was recorded on her first day here: Watch Anb IMA MS Freckles For Sale!

Abby will be happily ridden here until she is sold! Appaloosas are our favorite breed and having one broke & bred this way is an absolute delight!

Be sure to visit our website for MANY more photos of this once-in-a-lifetiime mare!
Shipping Notes
Delivery is available
---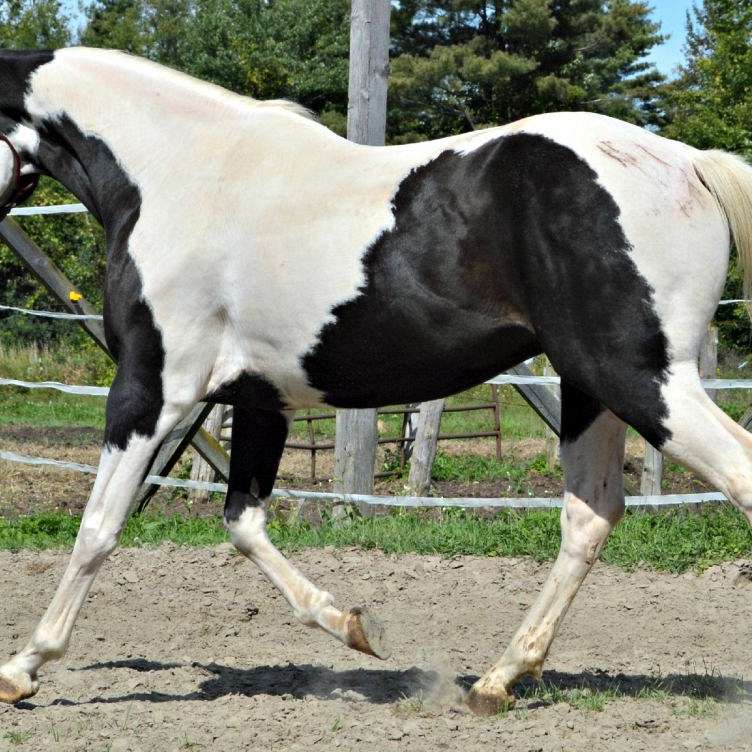 Red K Stable
Equine sales. Be sure to visit our website!