Additional Comments
Ducky is a big, gentle, good minded gelding. He's easy to work with. Loads & trims like a dream. He's mostly used to arena work and needs more outside miles. He'll pony another horse just fine. "Lower geared" horse. Handles really well.

Bought him for a using horse at the ranch, but he doesn't have the speed for me. Was used as a lesson horse by his previous owner. Good walk, slow trot, easy movin' lope.

Really easy-going, nice gelding!

Price is FIRM.
---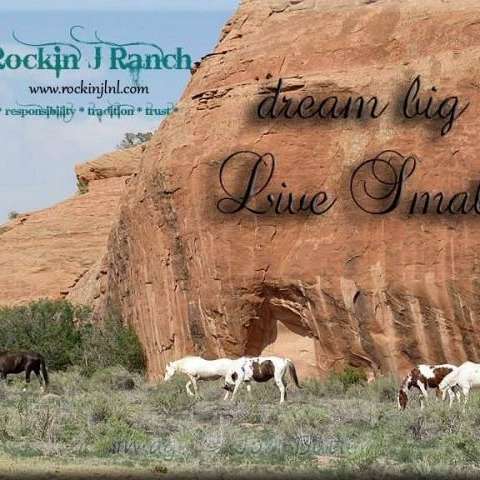 Rockin J Land Livestock
We are located in the Northern West Central Mountains of New Mexico, due West of Albuquerque on I-40. Our primary goal is raising GOOD KIDS, but in doing so, we also raise crossbred cattle, ASDR Registered Australian Shepherds, and quality AQHA and APHA horses bred for all-around purposes. We have a select herd of well-bred, carefully-chosen mares. We currently stand our 1999 APHA Stallion "Flicks Top Gun" and our 2012 large-standard spotted jack, "Smitty.... (read more) " Flicks Top Gun (Gus) is 6-panel NN, Ee Tt Dd and is a high percentage color and/or pattern producer. From time-to-time, outside "for sale" horses come in. Trust that all of our livestock is accurately depicted and of good quality! If we say it's so, it is! We look forward to doing business with you! Feel free to contact jori@rockin-j.com for more information! You can also visit us on FACEBOOK at Rockin J Ranch.