Additional Comments
Patty is a cute little bay filly we aquired last winter that was in need of a home and some feed. She is easy to catch in the pasture and in your hip pocket. She has a nice small head, big hip and deep chest. Her breeding goes back to Cook County Etc on the top and Two Eyed Red Buck on the bottom. She will make an excellent young persons horse (best friend). Patty has been tacked up and rode only once, earlier this year, and had no buck or rear, just kinda looked at me like, what ya doing? She comes with AQHA registration application only.
---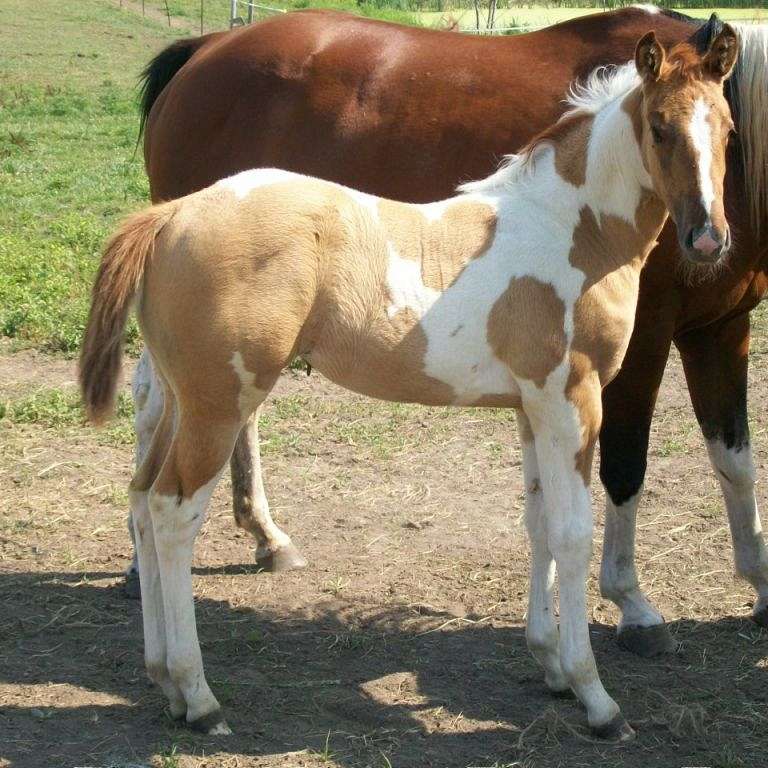 Double D's Paint Farm
We are a small farm with approximately 20 horses, various ages and stages of training. We primarily work with our horses up to yearlings. We hope to have them sold by then for the new owner to take them the direction they want. We have both performance bred and halter bred horses. We currently have 3 yearlings, all performance bred for sale. We have 5 mares bred for next year to our stud who throws primarly medicine hats and black, grulla and buckskin.... (read more) We have a two year old stud who is a grandson of Mighty Awesome and we will be breeding some mares to him next breeding season.