Additional Comments
"Minnie" is a beautiful little filly with a great disposition, a pretty little head and a nice big hip. We call her Minnie because she has a Minnie Mouse marking on one side Her papers will have Son of Starbuck and Seco Smokey on the top and Dakotas Tribute and Siemon Reed on the bottom. She can be weaned anytime.
---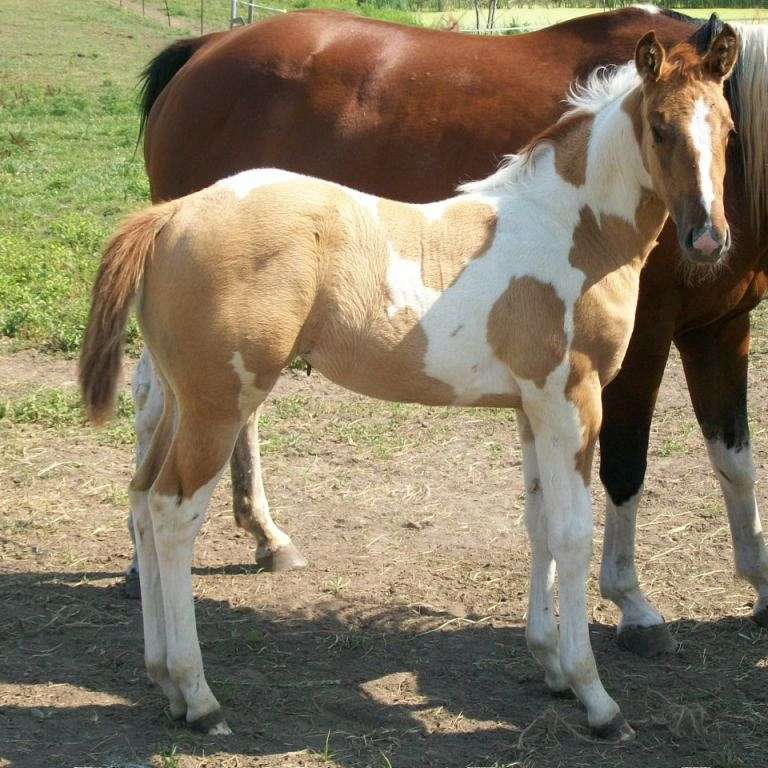 Double D's Paint Farm
We are a small farm with approximately 20 horses, various ages and stages of training. We primarily work with our horses up to yearlings. We hope to have them sold by then for the new owner to take them the direction they want. We have both performance bred and halter bred horses. We currently have 3 yearlings, all performance bred for sale. We have 5 mares bred for next year to our stud who throws primarly medicine hats and black, grulla and buckskin.... (read more) We have a two year old stud who is a grandson of Mighty Awesome and we will be breeding some mares to him next breeding season.