Additional Comments
This is a yearling grandson of Color Me Smart we are selling for a friend. He sells as grade as the older gentleman who bred him did not do a breeding report. He is quick and can spin on a dime, but he has not been handled at all. I have just recently gained enough of his trust for him to take food out of my hand. Up until we brought him to our house he had probably not seen a person up close over half dozen times. He is beautiful and will be a great horse with some training.... (read more) With his pedigree he could do barrels, cutting, roping heel horse or penning. Needs a firm hand and experienced person to handle him.
Shipping Notes
up to buyer
---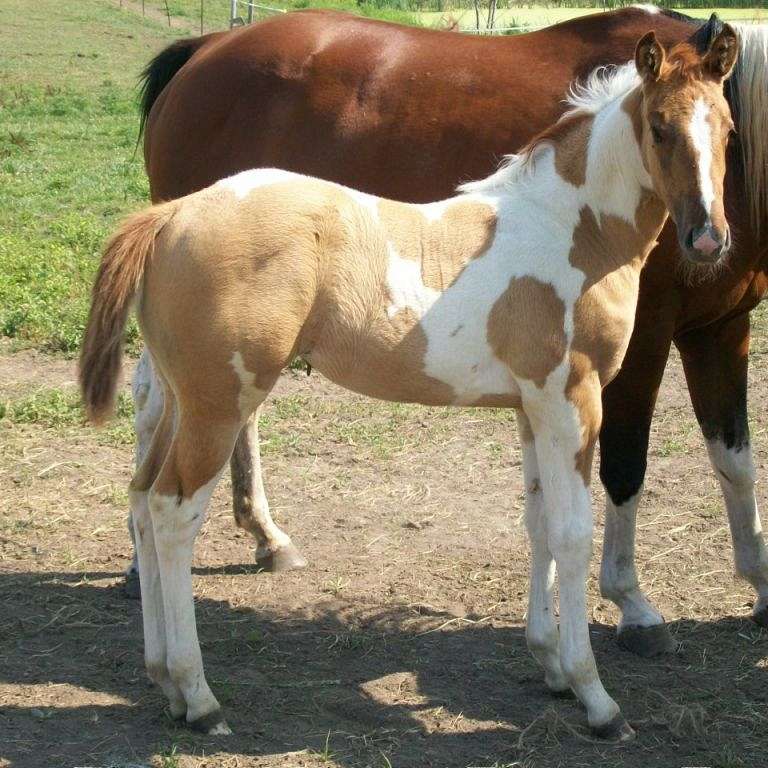 Double D's Paint Farm
We are a small farm with approximately 20 horses, various ages and stages of training. We primarily work with our horses up to yearlings. We hope to have them sold by then for the new owner to take them the direction they want. We have both performance bred and halter bred horses. We currently have 3 yearlings, all performance bred for sale. We have 5 mares bred for next year to our stud who throws primarly medicine hats and black, grulla and buckskin.... (read more) We have a two year old stud who is a grandson of Mighty Awesome and we will be breeding some mares to him next breeding season.