Additional Comments
**OWNER SAID MARK HIM DOWN AND SELL HIM!! JUST REDUCED FROM $2500 TO JUST $1800!! CALL 903-204-0767 NOW!!
*********************************************************************
Owner has decided he wants to raise Mules and can no longer justify having this nice Gelding just sitting in the pasture going to waste. He has owned him for 8+ years and really hates to see him go so good home is a must! Gelding is a 16 years old Chestnut with wide blaze, flax mane & tail, socks on front left and rear left, 15 hands tall, good looking and stout enough to carry the largest rider!... (read more) Should work great for any experience level rider however even though he is 16 years old he is still full of life, he has been ridden by kids in the past but owner doesn't feel he is a "kid horse" unless the child is experienced. Said he would be most suited for a rider with "some" experience with horses who is looking for a safe, sound and experienced horse they can do anything on and really enjoy owning! Years of Trail Riding Experience!!! Does not spook, no buck, no bad habits, rides great on any terrain, traffic not a problem, will go through, over and across water, fine in thick wooded areas, also used in Parades and Grand Entries! He spent a few years working cattle on a Ranch and HAS BEEN PASTURE ROPED OFF OF!!! He is 100% sound with no past or present health or soundness issues and no previous injuries. Sells with brand new current coggins papers, recently wormed, fat, healthy and happy. He has been turned out to pasture and only ridden occassionaly for the past couple of years so if you are looking for one to carry on a long trail ride soon he would be perfect but could use a couple weeks riding to get him legged back up. This Gelding is a perfect choice for ANYONE looking for a great Trail Riding or All Around Ranch Horse. He is a Tennessee Walker and Thoroughbred cross. His Sire won money on the Track so he does have some "gaited" speed when asked for it and has a really smooth running walk. Does what he's asked and when he's in shape he can do it all day long! Has also had guns shot off him!! Don't miss out on this one! For information or to schedule a time to come give him a try, call Stacy at 903-204-0767 or 903-667-4791. He is priced to sell but seller is negotiable on price to good home so feel free to make me an offer!
Watch Larrysgeldingvideopics 018.mpg
Shipping Notes
Shipping available at buyers expense! Call or email for shipping quote!
---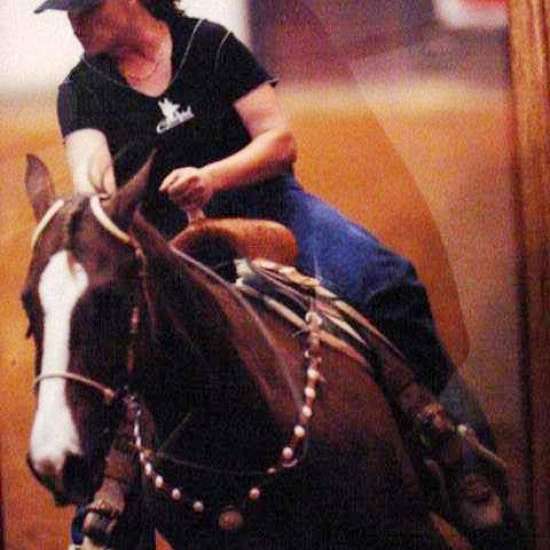 The Right Horse 4 U
I locate, buy, trade and sell a variety of Horses, Ponies, and Miniatures specializing in those that are Kid/Beginner SAFE and capable of making all of you or your little ones Horse Related Dreams Come True! I SELL HORSES "NOT" STORIES!!! I always have several to choose from. Call me anytime at 903-717-1823. Be sure and leave me a message with a number where you can be reached so I can call you back if I don't answer....... (read more) I WANT TO HELP YOU FIND EXACTLY WHAT YOU ARE LOOKING FOR!!! If I don't have the right horse 4 u, chances are I CAN FIND IT!! Located 2 1/2 hours East of Dallas off Interstate 30 in Omaha, Texas 75571 and available anytime!