Additional Comments
GLORY
5 yr old
Thoroughbred
16.2 hh
$10,000
Glory is an extremely talented horse for the upper levels of eventing, dressage, or show jumping. This lovely mare is a "10" mover with the scope that will excel at the top levels. Glory has three fantastic, fluid, and solid gates that will catch the eye of the judge in the dressage ring. Currently in professional training, she is schooling first level dressage and is ready for more.... (read more) This mare has a solid foundation on the flat and is schooling medium trot, lateral movements, and counter-canter solidly. Glory is currently schooling 3' stadium courses and shows the scope and athleticism for the top. Glory has clean lead changes and a rhythmic canter that makes finding a distance to the jumps easy. Glory has schooled novice cross-country and shows great potential. She jumps up and down banks, into water, and over ditches. Glory has a ground covering gallop that will be easy to make the time on at the upper levels of cross-country. She loads, clips, ties and has an eager and pleasing personality. This fancy and talented mare is ready to start her career and begin advancing through the levels.
---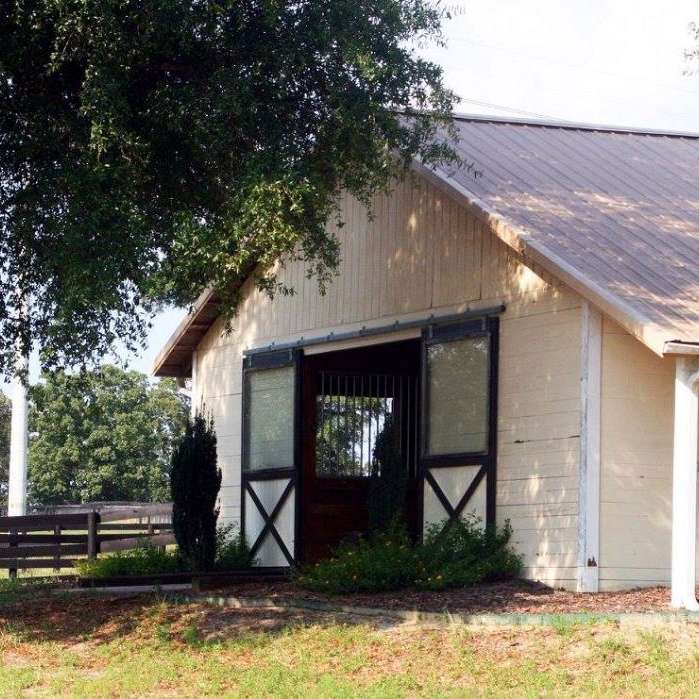 Jodi Hemry Eventing in Aiken
Ample turn-out pastures, a covered shed for bulk shavings and manure disposal. Heated feed room, tack room, bathroom with washer and dryer. Large wash stall with hot and cold water. Mats in stalls, run-in sheds in pastures. Hay storage and a private setting. This property also includes: 3 mile training track, large 20m X 60m dressage arena, a separate jump grass ring. This is the perfect place for your horse to safely and calmly earn his training with Jodi.