Additional Comments
This is Skittles. She is a seasoned riding horse. She is used to ring riding and trail riding. She is not a spooky horse and tries to do whatever you ask of her. She has a nice Walk, Trot, Lope and back. Skittles has no problems with fly spray, bathing, loading, she backs off the trailer, hauls quiet, stands to mount, be groomed and for ther farrier.
Skittles crosses mud and water with no question, rides on the roads, and is traffic safe. She is easy to catch, ties out quietly and not afraid of dogs.... (read more) She is trained to hobbles, saddlebags, rain coats etc.
She is used to picket lines, and will live quietly in just a pasture or in a stall. She is NOT dominant with other horses at all. Skittle is a very solid ansdquiet mare, that just about anyone could ride.
She of course rides full time bitless, and comes with a headstall, though she was ridden with a bit before she came here.
More pictures and video coming as soon as the weather clears & you can see her at our website.
Skittles is 100% SOUND in every way.


Shipping Notes
Buyer pays shipping, seller can transport
---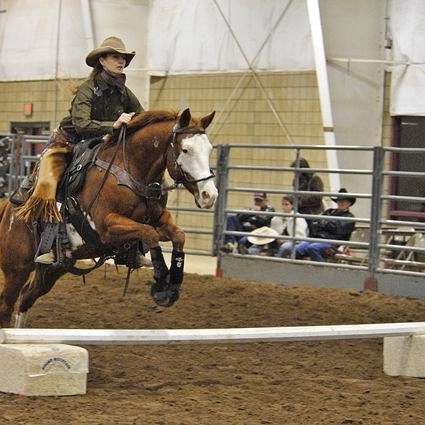 Hanging Hat Stables
Horses for sale (English,Western,Trail), training (Western, starting,competitive Trail, EXCA training), after vet care