Additional Comments
Patiently Way Tin "Trick" is a 1998 gelding that is around 16 hands. This boy is
a gentle giant,easy to catch (puts his head in the halter for you),loads right
up in a trailer,and would bathe without a halter. Trick LOVES water and would
probably swim through a lake with a rider. He has been on trail rides,Elk
Hunting trips/camps,around the barrels a few times,and around cattle once. He
has handled every task/obstacle with no issues.... (read more) I would say he is for a
semi-experienced rider for he has some go for his age,he likes to ride out and
explore. He will walk,trot,and if you want he will lope away all day. Trick did
have an injury to his front foot as a colt and it causes his hoof to grow
cracked. As long as he is kept up on trimming and possibly shoed on the front
feet he is fine. If he is allowed to get long then he will get tender on it. I
would not be getting rid of this boy if I had more time to spend with him. He
was rode a few times between July and Feb. I haven't had a chance to ride him
since he has been here because the day after I got him here I left for a TDY for
4 weeks and then when I got back he had an abscess and had lost a lot of weight due to it and not being aquainted with OK grass. He is healing up nicely and
putting weight back on slowly. If I know he is going to a good home then my price will be very negotiable due to his condition. If you have any questions or are interested please contact(call/text) Klarissa at 605-484-5584 or e-mail kisshawk@yahoo.com.
---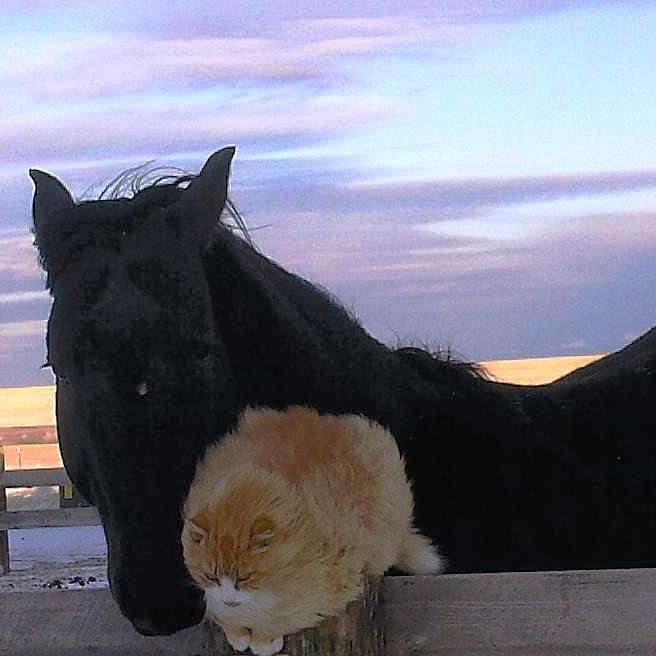 Crooked K Ranch
Home of Hollywood Joe King