Additional Comments
Sierra is a super sweet back tobiano mare that is a trail horse deluxe. Sierra has thousands of trail miles on her. She has been ridden all over Nevada. Sierra has been ridden out at Cold Creek where she frequently saw wild horses and burro's at Red Rock National Park, Valley of Fire, Mt. Charleston on the Bristol Comb Trail which is a very narrow trail with steep drop off that you share with bikers, hikers and families. She has also been ridden in areas of Mt.... (read more) Charleston that have dense trees and many natural obstacles. Of course she has been through our busy streets and neighborhoods (see pictures on her video page). Sierra has even had a wild Pit Bull run up after her while her rider who was quite scarred prepared for the worse. Sierra stood her ground and thankfully the dog was all bark. She has amazed me with her patience and kindness. She has taught brand new riders how to ride at levels beyond where they are at. She can also ste it up to meet the needs of more advanced riders as well. Sierra is a super smooth gaiting mare that can fly (if asked) in her gait. There are many times when I would be cantering on the trail and look over to see Sierra in a super smooth gait keeping up with me. We have galloped for miles on the trail with her and gaited everywhere. She has encountered about every terrain you can imagine. Sierra has flawless ground manners, stand to mount, walks and gaits on a loose rein with no pace or trot, canter, gallops. She will make you look like a gaited horse expert even if you know nothing about them due to her impeccably consistent 4 beat gait that she can perform slow or fast. Sierra is not spooky acting and has been exposed to dogs, traffic, wild horses and burros, plastic bags,country trails, city streets... about everything I can think of. She is a great trail horse for adult riders.

See ten videos and additional pictures at www.americantrailhorses.com

Call Jenn at 702-468-0915 for more information.

Shipping Notes
We arrange shipping nation wide for our customers.
---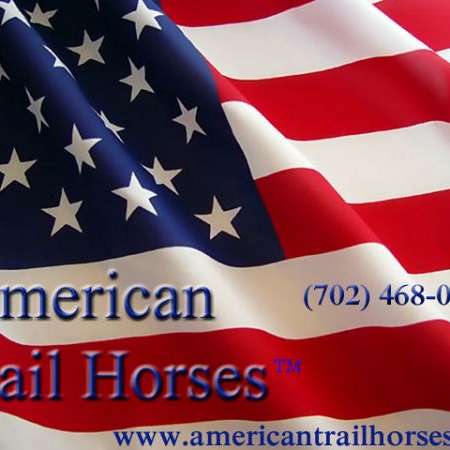 American Trail Horses
We specialize in well trained beginner safe gaited trail and pleasure horses. All of our horses have been exposed to county trails and busy city streets. We expose them to everything we can find so that you have a great trail ride every time. Ride the rest then visit us when you are ready to see the best.