Additional Comments
He is tested Homozygous for Black and Tobiano. Every foal he produces will be Tobiano Will get new pictures at a latter date. He is solid, balanced, has correct overall
conformation and straight legs. He has a phenomenal hip with a
beautiful tail set. His face is pleasing and masculine with large dark eyes
and nicely shaped ears. He has lofty, strong gaits that will be a pleasure
to ride. He has tons of charisma and a real show off!... (read more)
Photo taken 9-3-12. He has a very gentle disposition, and will mature over 15 hds. He is 99.3% Purebred Arabian.
---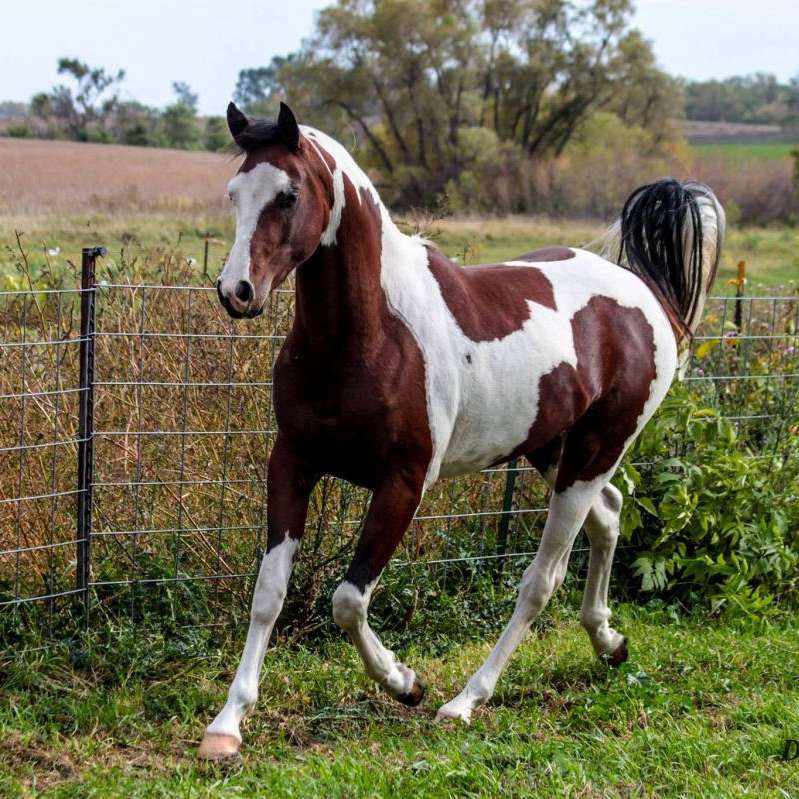 Spruce Hollow Arabians-Pintabians
Specilizing in Black Purebred Arabians and black and White Pintabians. Beautiful user friendly horses for show or family fun