Additional Comments
Guess why her name is "Face" What a cool girl she is! Super funky pinto
markings and a beautiful pair of blue eyes! So this pretty girl is VERY heavy
in foal - as in I do believe she will go within a month's time. Her little udder
is filling in but its not quite at the "high alert" stage yet. She is reportedly
bred to a spotted 31" stallion.

This little girl came along with 3 other mares (Chloe, Doodlebug, and
Smuckers).... (read more) To put it bluntly, they were NOT very well cared for as of late.
They were utterly filthy and sporting tangled manes with unruly hooves.
Nevertheless, Face is quite the friendly girl and spends her day keeping up on
all the barn activity - she doesn't miss a thing! She has made herself quite at
home here and has been designated the official barn greeter!
UPDATE!!! Face has foaled and it is a GORGEOUS pinto colt! Higgley is picture perfect!! Up on his legs beautifully, excellent conformation, perfect bite, adorable head!!!!! (Face is a bit dirty in this particular photo - she had a REALLY good roll right before I shot this one!)

Be Sure to visit our website for many many more photos!
Shipping Notes
Delivery is available
---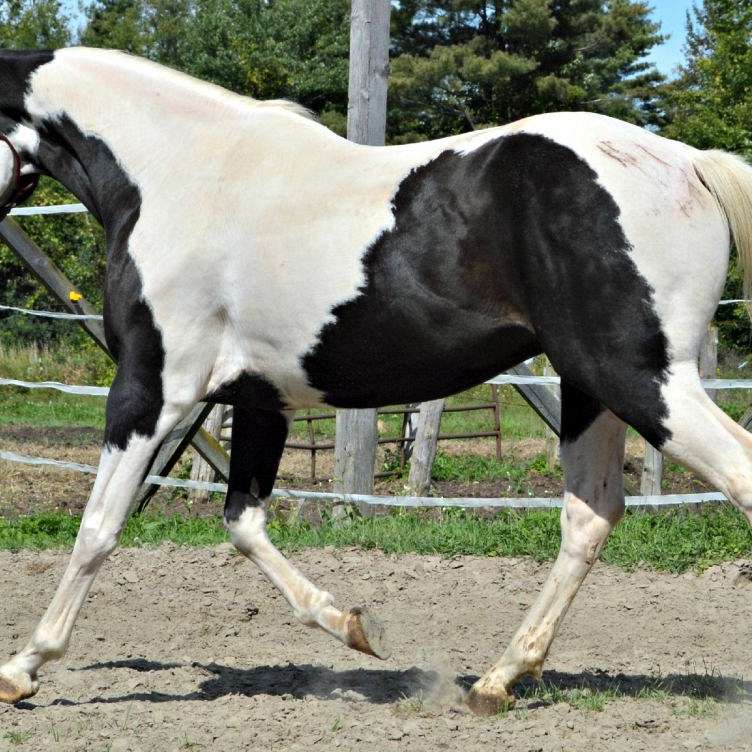 Red K Stable
Equine sales. Be sure to visit our website!