Additional Comments
VERY NICE FILLY BY CELADON OWN SON OF DASH FOR CASH OUT OF A PYROMANIAC MARE. THIS CLASSY FILLY IS CURRENTLY IN RACE TRAINING AND READT TO START ON TRACK SHE HAS HAD HER TWO OFFICIAL WORKOUTS AND IS TATOOED. SHE IS VERY WELL BULIT AND VERY MUSCULAR AND PERFECT CONFORMATION SHE IS GUARANTEED SOUND IN EVERY WAY. VET CHECKS WELCOME PRICE WILL INCREASE AS TRAINING PROGRESSES DONT MISS OUT ON THIS YOUNG FILLY THAT WILL RUN SHE IS ACCREDITED

NM BRED SO GETS TO RUN FOR THOSE BIG PURSES DOINGREALLY WELL WE THINK THIS FILLY IS GOING TO RUN A LITTLE BIT

Celadon QH
Dash for Cash - Winter Dreams
By Easy Jet
CELADON si 101 has sired 12 crops with earnings of $2,548,475 and average earnings per
starter of $33,097.... (read more) CELADON is sire of: GOTTA GET si 109, $736,776 (Sunland Park Championship-
G1; Jess Burner Memorial H. [R]-G1; West Texas Maturity-G2; NM Quarter Horse[R]
-G2; Zia H.[R]-G3; Lineage Championship [R]-G3, NTR; Zia[R]-G3; Lineage Championship[R]
-G3; NM Classic Cup Championship [R]; Down Side Overnight S. [R]; Hard Twist S. [R]);
XS NITRO si 106, $259,712 (NM Breeders H. [R]-G3, NTR; NM H. [R]-G3; Zia H.[R]-G3;
Cimarron H. [R]-G3; Lineage Championship [R]); COWGIRL CADILAC si 98, $139,951
(Zia Futurity [R]-G2; New Mexican Spring Futurity [R]-G3; 2nd Pelican S. [R]);
REAL EASY CELADON si 102 $101,332 (Manuel Lujan H. [R]; Pelican S. [R]; Lou Wooten
Invitational H. [R]. CELADON's broodmares have produced foals with earnings over $500,000.

---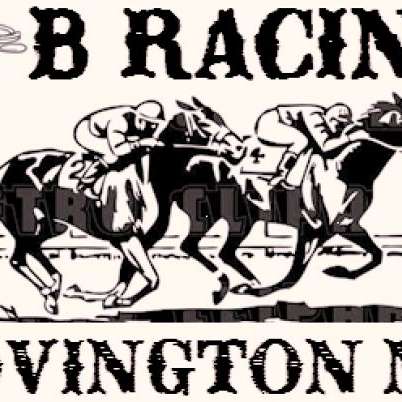 Jb Horse Racing
NICE RACE PROSPECTS AVAILABLE