Additional Comments
Good home with daily attention and love a must for this precious 6 month old unregistered Quarter Horse Colt!!!
COOL is the sweetest most adorable, loving and gentle colt ever! Whistle and he comes right up to you! He does not kick, bite or misbehave in any way EVER!! Halter broke, easy to lead, loads in a trailer with no problem, stands tied, picks up feet, just wormed with Equimax wormer, 100% sound with no past or present health or soundness issues and gets along with horses, ponies and/or miniatures!... (read more) I promise you can turn your little ones loose with him and will not have to worry...he is as SAFE as the family dog! However, you must understand he is just a baby and the time will come that he will most likely do baby things such as bite, kick, etc. so you will need to expect and anticipate this and prepare yourself with the knowledge to correct him the right way when he does. I have no idea about his pedigree but wish I did because I promise you there is a Sire out there who is responsible for his outstanding disposition that would be an excellent choice when looking to raise top of the line KID HORSES!! Need to sell him ASAP before my whole family gets way to attached! WE LOVE HIM and I promise YOU WILL TOO!! For information, picture request, or to schedule a time to come pick him up call Stacy at 903-204-0767 or 903-667-4791. I am available anytime! If you can not give COOL a home where you can guarantee he will be loved and cared for and will receive lots of attention daily PLEASE don't call!!!
Shipping Notes
Shipping available at buyers expense! Call or email for shipping quote!
---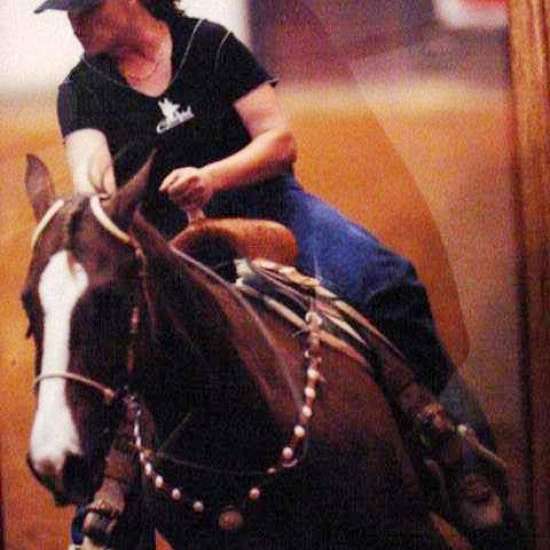 The Right Horse 4 U
I locate, buy, trade and sell a variety of Horses, Ponies, and Miniatures specializing in those that are Kid/Beginner SAFE and capable of making all of you or your little ones Horse Related Dreams Come True! I SELL HORSES "NOT" STORIES!!! I always have several to choose from. Call me anytime at 903-717-1823. Be sure and leave me a message with a number where you can be reached so I can call you back if I don't answer....... (read more) I WANT TO HELP YOU FIND EXACTLY WHAT YOU ARE LOOKING FOR!!! If I don't have the right horse 4 u, chances are I CAN FIND IT!! Located 2 1/2 hours East of Dallas off Interstate 30 in Omaha, Texas 75571 and available anytime!