Additional Comments
Peppy's name fits him well! He is a smart, willing, gentle young horse who has his groundwork all done; he leads, loads, trims, and ties. He has been started under saddle and is coming along very very well; he is not spooky at all and is a joy to work with. He has been ridden in the arena, on the trail, and even by an 11 year old. He does FANTASTIC! If he has not sold by the time he is fully broke, Peppy will be started on the barrel pattern; he is built perfectly to perform!... (read more)

Peppy is one of the most rare shades of dun; he appears to be a bay but has all of the dun characteristics and does carry the dun gene. His coat is the red-gold typical of a bay dun, and he has a full dorsal stripe and faint tiger striping on his legs as well as dark shading across his withers. If you would like to see more about Bay Duns, check out duncentralstation.com.

2 videos of Peppy in action.
1: being lunged on 10/30/12 Watch Smart Peppy Elan
2: being ridden on 10/30/12.
Watch Smart Peppy Elan 2

Peppy's pedigree can be seen at http://www.allbreedpedigree.com/smart+peppy+elan

I reserve the right to refuse to sell this horse to anyone for any price for any or no reason.
Shipping Notes
Shipping may be available for a fee.
---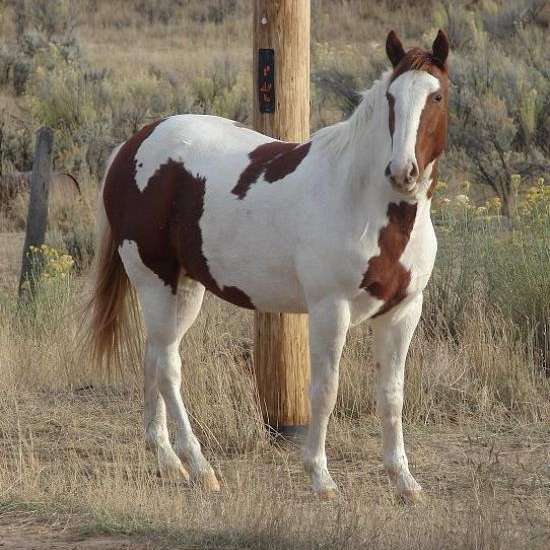 Cream of The Crop Barrel Horses
We specialize in breeding and training high-quality barrel horses with great bloodlines. We also have a few trail horses. We offer quality horse training and riding lessons to the public, and a few select horses for sale.