Additional Comments
When you see this little Mare with your little one, the price won't seem so high! Dazzle is an 8 year old 11.2 hands (46 inches) Strawberry Roan w/wide blaze, four stockings, white mane/tail, nice stocky build and adorable baby doll head! She is sweet as they come with excellent ground manners, easy to catch, lead, load/haul, stands tied, stands for farrier and picks up all four feet with no problem, not bothered by clippers, bathes, loves to be groomed and pampered, and is no problem to saddle/mount.... (read more) RIDES GREAT! You can throw your little one on her back and no riding experience is required! She knows what to do and is not the type of pony that takes advantage of her rider every chance she gets! Neck reins, great stop and back up, smooth mover and has a perfect low headset! Classy Pony that turns heads everywhere she goes with her RARE eyecatching, head turning COLOR, build and hard to find disposition! She belongs to one of my farriers who bought her a few months back....said he would see kids riding her on an almost daily basis for the past four plus years as he drove back and forth from home down a busy highway (believe me, when you notice a "pony" while driving down a busy highway...it does not get any flashier than that!!), did not see her for several months but later came across her at a clients home where she was traded in for a high dollar big horse...the new owners said they did not need her so she was for sale and even though he had no need for her himself he could not resist buying her. Told me he plans to break her to a buggy and is not worried about selling her but would if he could get back what he paid for her. After watching her with a beginner child on her back, I FELL IN LOVE WITH DAZZLE and was able to get him to agree to let me list her. She has all of the qualities you could ever want in a KID PONY, would be perfect for any age/experience level rider, and is sure to make all of some lucky childs horse related dreams come true ... SAFELY! Would make a top of the line WINNING Western Pleasure/Judged Event Pony. Would not say she is a great prospect since she handles well enough you would have no problem carrying her to a show tomorrow. She is really smart and a quick learner so I'm guessing two shows and it will look as if she has been doing it for years! Barrel Racing, Pole Bending, any and all speed and/or judged events .... there won't be anything this little mare can't do and do well! Perfect for Trail Riding or would be a riding instructors dream if you are looking for a pony for riding lessons! She does not spook, No buck, No bite, No kick, and NO BAD HABITS! Price is Firm! Current coggins papers will be provided. Up to date on all wormings, belongs to a farrier and will sell freshly trimmed (has outstanding hooves!), 100% sound with no past or present health or soundness issues.
This Pony is the whole package! If the price is not a problem and you want something you know your child will enjoy and be SAFE riding call Stacy at 903-667-4791 or 903-204-0767 for information, picture request or to schedule a time to make the last trip you will need to make in search of the "RIGHT" Pony!
Shipping Notes
Shipping available at buyers expense! Call or email for shipping quote!
---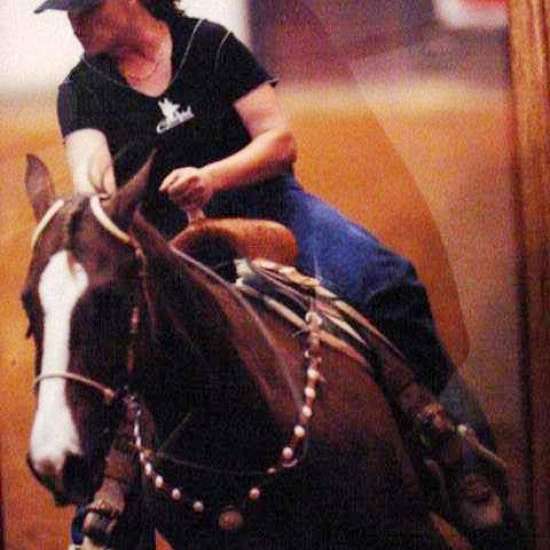 The Right Horse 4 U
I locate, buy, trade and sell a variety of Horses, Ponies, and Miniatures specializing in those that are Kid/Beginner SAFE and capable of making all of you or your little ones Horse Related Dreams Come True! I SELL HORSES "NOT" STORIES!!! I always have several to choose from. Call me anytime at 903-717-1823. Be sure and leave me a message with a number where you can be reached so I can call you back if I don't answer....... (read more) I WANT TO HELP YOU FIND EXACTLY WHAT YOU ARE LOOKING FOR!!! If I don't have the right horse 4 u, chances are I CAN FIND IT!! Located 2 1/2 hours East of Dallas off Interstate 30 in Omaha, Texas 75571 and available anytime!