Additional Comments
This is dun Trixie Pistol AKA Bunny... She is coming 6 and is on consignment here with us I have had her about 3 weeks and riding her everyday... She has been used on the ranch where she was raised and currently being used on a small ranch... We have ridden her everywhere you can imagine... Up and down highways, to town, to the river, through the river, at night, we have crossed wooden squeeky bridges, loped the barrel and poles, played at the arena several times, gone on night rides...... (read more) She has been ridden everyday with me she doesn't buck, bite, kick, rare or spook I have swung ropes off of her, slid off her butt, rode her double, you name it I have done it with her since she has been with me... You can catch her literally with the halter, bridle, saddle and all tack in hand, she loads in ANY trailer, she will cross over anything you ask her to even if she doesn't particularly want to lol kids have ridden her on my place... I ride her literally with a rope under her neck and have videos of it on youtube.com she responds VERY well and will make someone an awesome horse if they decide what they want to do with her.... she will lope beautiful stops and tucks her head just gorgeous, she side passes with a pretty cross over... I have worked her everyday since I have gotten her for at least 4 hours a day and every friday, saturday and sunday we go on trail rides where I usually ride her bareback to the river or to town.. I prefer bareback when working with one because they feel more of what I'm asking not to mention I'm just a bareback freak lol Either way this mare is ONE of a kind not only her beauty but her disposition, conformation, ground manners, ETC... You can view two videos of her on youtube.com by typing in barbwireandroses and clicking on one of my adds then go to see all other videos from this user and look for the one that says beautiful line back dun paint named bunny :) If you come look at her You will LOVE her she is AMAZING... She also still has two weeks left in her training to complete her 30 day tune up and before that time is up I will have completed being able to shoot a firearm from her back which is what I use is a Ruger SR 9MM.. Call me for details don't miss out on her she won't last long... 405-779-4834 My phone has been messed up I had to order another one so if you call and my voice mail is full please send me a text I will get it when my new phone arrives... Thank You

ALSO PICTURES DO HER NO JUSTICE AT ALL ON HER SIZE OR BEAUTY SHE IS BUILT LIKE A TANK AND HER WHITE IS WHITER THEN SNOW.... YOU HAVE TO SEE THIS GIRL TO TRULY APPRECIATE HER BEAUTY... THE PICTURE IS OF ME ON HER BAREBACK THIS WAS A TRAIL RIDE WE HAD SATURDAY THAT HAD ABOUT 35 RIDERS AND SEVERAL HOURS SHE DOES GREAT....
Watch Bunny Apha Registered Line Back dun Paint
Shipping Notes
Can Deliver
---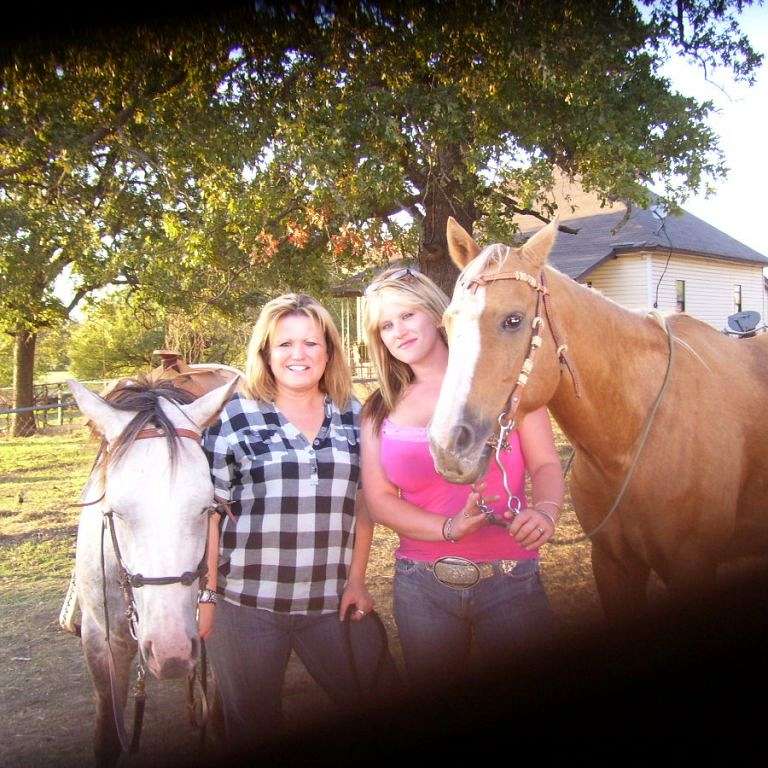 Just Another Ranch
We Love all of our horses and those we have on consignment.... We love all animals and those that we sell no matter the time we have had them we get attached and we want them to go to the very best home possible and like to stay in touch with the new owners and keep the previous owners updated on their new home... We specialize in horses for novice riders, riders over the age of 50 and just all around safe family horses...... (read more) I personally spend A LOT of time on the ground and on their back the majority of the pictures and videos you'll see of any horse we offer for sale will have myself on them... I offer a 30 day guarantee with every horse I sell that excludes the actual owner that states ... " If you are not satisfied with the horse you have purchased with me you have 30 days to contact me and I will reconsign it for you free of Commission ( There is never any cash refunds) you just pay the cost of their food... You pay for transport and the horse has to be returned in the same condition it was sold to you in" That is to insure the horses go to forever wonderful homes.. I have references upon request... We also have saddles and tack for sale that we can usually work out package deals on... We also can deliver any horse anywhere in the United States. Thanks and God bless.....