Additional Comments
Arrow's Dakota Light--
Two year old buttermilk buckskin TWH gelding.
Dakota Light is a very beautiful young horse, started under saddle with his first few rides. Dakota is 14hh and will be a smaller horse, maturing to around 14.3 or so. Think small, pretty, gaited horse for the wife or kids! Dakota will be continuing in his training throughout the fall and winter, with some field trial experience and plenty of trail riding. Dakota is showing a willingness to please and a friendly personality.... (read more) Dakota will be available for purchase for $1500

Arrow's Dakota Light was born on the eastern plains of Colorado, at the Lazy Y Arrow Ranch. Horses who come from the ranch are NATURAL; naturally raised, naturally gaited, and naturally superior. Arrow's Walkers has 25 solid years of exclusive breeding, producing only the best natural gait, hoof quality, and temperament.
A few very notable names included in the pedigree of horses who come from the ranch are Trigger Jr. (Roy Roger's horse), Calvin Miller genetics, and Hill's Perfection. With these fantastic bloodlines, Arrow's Walkers' exclusively stood Blue Gold, a cremello Tennessee Walking Horse. Blue Gold's disposition, conformation, color, natural gait, and beauty continue to show vividly through his descendants.
Blue Gold lines have spread throughout the united states and the world, with offspring in Europe, Thailand, and the Dominican Republic. Blue Gold descendants have also made their way onto the ranches of many well known TWH breeders in the United States, including Rise and Shine Walkers, Westwood Farms, Last Chance Farm, and Slush Creek Walkers.. Just to name a few!
On a more local level, these wonderful horses are making their way into every aspect of the equine industry. From lesson and therapy horses to endurance and barrel horses, Arrow's Walkers produces a versatile working horse ready to take you on a smooth ride to achieve your dreams. I am proud to be offering for sale Arrow's Dakota Light, born from an incredible amount of dedication, love, and time.
---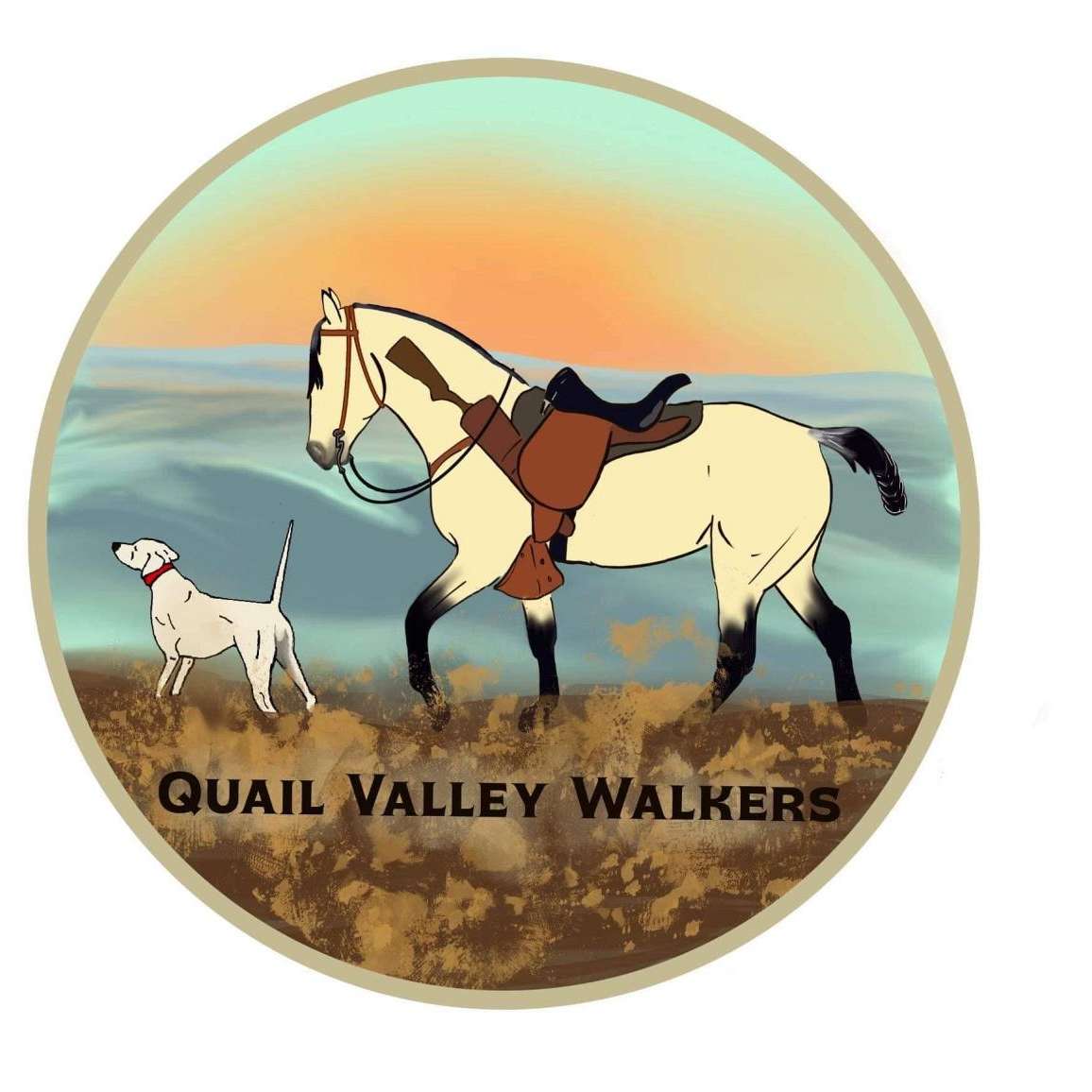 Quail Valley Walkers
Quail Valley Walkers is located in the Southeast corner of Kansas near the Flint Hills. As professional Field Trialers, we strive for sane, barefoot or light shod, pleasure and using horses. We do not sell any horses that would not make our personal string of horses. All our horses are trained with Natural Horsemanship methods by professionals. We specialize in natural trail and field trial horses,as well as quality registered Tennessee Walking Horse broodstock and foals.