Additional Comments
Super sweet and gentle 16.2h gelding. Levi is a fantastic gaiting horse that is great to ride. Levi has excellent confirmation, a stout build and is capable of carrying larger riders with ease. He is a beautiful horse on the inside and out! Levi has been trail ridden extensively through forests, in the mountains, down busy city streets and in the desert. He is experienced, reliable, honest and very smooth to ride. Levi has a super sweet personality and is great to be around.... (read more) He gets along great with other horses. We turn him out nightly with 4 other geldings and she gets along with everyone great. He will lead, follow, go out alone and does not care where she is in the group. Levil backs up, moves off of leg cues, stands to mount and dismount, has a soft responsive mouth and is easy to ride. He will perform a flat walk, saddle gait and she will canter for you too. He can gait slow or fast and is great in both speeds. Levi is very level headed and is not spooky acting at all. He has been exposed to busy traffic, dogs, plastic bags, ATV's, bicycles, motor bikes, children at play... Levi will cross water, climbing steep hills and carefully maneuver his way down hills with ease. He is easy to saddle, bridle, wash, groom, halter,lead and she gets on and off the trailer with no problems at all. Levi is a great horse for anyone looking for a beautiful loving horse that is great to ride anywhere. He has beauty, brains and personality!
Levi is suitable for beginner riders on up. Just about anyone can ride him!
See over ten videos at www.americantrailhorses.com

Call Jenn at 702-468-0915
Shipping Notes
We arrange shipping nation wide.
---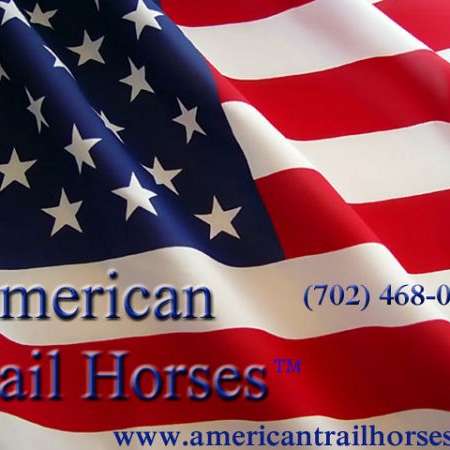 American Trail Horses
We specialize in well trained beginner safe gaited trail and pleasure horses. All of our horses have been exposed to county trails and busy city streets. We expose them to everything we can find so that you have a great trail ride every time. Ride the rest then visit us when you are ready to see the best.