Additional Comments
DOB: 2002

SEX: Gelding

BREED: Quarter Horse

Height: 15.3hh

Color: Dark Bay

Shadow is a very friendly gelding, that is easy to catch and loves people!! He is good with his feet, ties, trailers, you name it! He was broke as a 3 year old and has been ridden periodically since. Shadow can be ridden bareback in a halter with no problems!!! This guy just needs some more miles, but is very mild tempered and so willing to please, that he will be able to go in any direction!... (read more)

He is very well bred, and goes back to Jackie Bee (AQHA Hall of Fame, Sired 1009 foals,267 Shown,197 Earned H-3,914/P-3,916,168 Halter point earners, 12 Superior Halter,222 Performance point earners, 91 ROM, 8 Superior Performance,16 AQHA Champions, 3 World Ch, 4 Reserve World Champions,PHBA H-409/P-51) multiple times, Kits Moon Shadow (SI 101, 5-7-6, 129 AQHA Points, $12,390.00. AAA at 350 yds & 440 yds; AAAT at 400 yds. Winner of the 1986 Canadian Bred Derby), Moon Lark (AQHA Race SI-99 AAA, 19-13-4-0 $859,356, ROM Performance, Won the 1978 All American Futurity, 78 Champion racing 2YO(8-7-1-0) & 2YO colt
1979 Racing World Champion, & Champion 3YO colt (4X world champion race), sire of: World Champion Race, Superior Performance with earners in excess of $10 million), Top Moon (AQHA Race SI-100, AAAT, SW, ROM Race, 40-15-9-5, $40,636, AQHA HALL of Fame, Sired 1829 foals, 1340 starters, 795 winners, 4 World Champions, 74 Stakes Winners, 77 Stakes Placers, 804 Racing ROM, 62 show ring pt. earners, 19 ROM Arena), Easy Jet (AQHA Race SI-100, AAAT, SW, Champion ROM Race, Superior Race,
38-27-7-2, $445,723, AQHA Hall of Fame, 1969 World Champion Quarter Race Horse, 1969 Champion Quarter Race Stallion, 1969 Champion Quarter Race 2YO Colt, 1970 Champion Quarter Race Horse, 1970 Champion Quarter Race 3YO Colt, Won All-American Fut., etc., Sired 9 Race World CHs; 2 Perf.Supr.; 35 Perf.pt. Earners; 13 Perf. ROMs; AQHA CH., Barrel Racing/ Race Get Money-earners; 1,563 Race ROMs; 112 Supr. Race; 8 Hlt.Pt. Earners), and Three Bars (Won: Speed Handicap, The leading sire of racing Quarter Horses for many years. American Quarter Horse Hall of Fame 1989, Three Bars was the sire of 29 AQHA Champions, 4 AQHA Supreme Champions, 317 Racing Register of Merit earners, and his foals earned more than $3 million).

Definitely not a gelding to pass by!

$3500.00 OBO

(Located in Wembley, Alberta)

Please note this horse is listed on a consignment basis, and all information is provided solely by the owner(s) of the horse. sellmyhorses.com will not be held responsible for any false or misleading information pertaining to any and all consignment horses. Prospective buyers should verify all information with the horse owner prior to purchasing the equine.


Shipping Notes
Delivery Can Be Arranged
---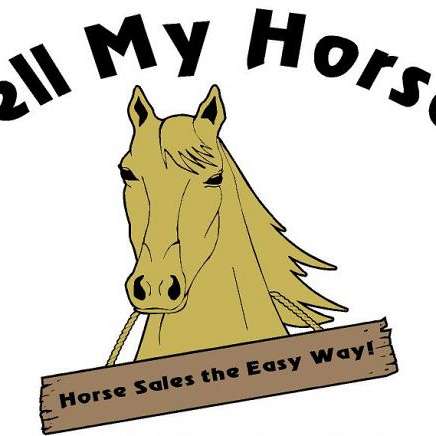 Sell My Horses
Our Horse Brokers assess the needs of both the buyers and sellers to match horses with appropriate owners. Our Horse Brokers provide a number of services to both those with horses for sale, and those looking to buy a horse.