Additional Comments
DOB: April 10, 2003

Sex: Mare

Breed: Quarter horse

Height:14.2hh

Color: Dark Bay

Fly is a very sweet mare that loves people! She is broke to ride, and is very laid back. Fly has been used as a broodmare previously and throws very nice foals. She trailers, trims, ties and is easy to catch.

Her pedigree includes Top Moon (AQHA Race SI-100, AAAT, SW, ROM Race, AQHA HALL of Fame, siredd 1829 foals, 1340 starters, 795 winners, 4 World Champions, 74 Stakes Winners, 77 Stakes Placers, 804 Racing ROM, 62 show ring pt.... (read more) earners, 19 ROM Arena), Three Bars (The leading sire of racing Quarter Horses for many years. American Quarter Horse Hall of Fame, Three Bars was the sire of 29 AQHA Champions, 4 AQHA Supreme Champions, 317 Racing Register of Merit earners, and his foals earned more than $3 million), Doc Bar (leading sire of AQHA Champions, NCHA Champions, and Arena ROMs. Offspring earned $1,178,484 in cutting. SIRE OF: Wrld Ch 9, Resrve Wrld Ch 4, Top Ten World Show Offspring, Superior Halter. AQHA Hall of Fame), Fritz Dee (AQHA Champion (1965-Open); Performance Register of Merit (1964-Open). Earned: 2 Performance Wins; 12.0 Performance Points; 8 Halter Wins; 23.0 Halter Points; 1 Performance Register of Merit; 1 AQHA Championship; 3 Grand Championships; 2 Reserve Grand Championships. Grandsire of 108 Foals of which 21 were Performers. Performance of these Foals: Earned: 66 Performance Wins; 226.0 Performance Points.), Doc Tom Tucker (WCHA Hall of Fame, SIRE OF, World Champion, Reserve World Champion, Top Ten World Show, Superhorse, Superior Performance winners, NRHA Money-earners, NCHA Money-earners, ROM Performance winners, Performance & Halter Point Earners, Working Cow Horse Money-earners, NRHA Offspr LTE: $75,154, Equi-Stat Cutting Offspring LTE: $932,615, AQHA Offspr NCHA LTE: $775,671, AQHA Offspr NRCHA LTE: $126,888, Equi-Stat Offspr WCH LTE: $146,516), King Fritz (AQHA H-14/P-23.5, AQHA Champion, ROM Cutting, NRCHA Hall of Fame, NCHA LTE $81, 100% Foundation), Custus Rastus ( An AQHA Maternal Grandsire of ROM Race Qualifiers, A Leading Sire Of AQHA Champions, Sire of AQHA Superior Champion, Milk River, Sire of Superior Halter: Capital Gain, Custus Belle, and Net Profit, 35 Daughters Producing AQHA ROM, A royally bred and very beautiful Thoroughbred who became a great sire of great Quarter Horses. His foals earned ROMs, were AQHA Champions, and 1 was an AQHA Superior Champion. Sire of Bull Rastus, a terrific 870-yard runner and former world recorder holder. Sire of Jaguar, one of the earliest AAA AQHA Champions. Also sire of Custus Liz, an outstanding broodmare who produced champion runners.), David Cox (SI-95(AAA) ROM Race,12-2-2-2,$2,120; H-6.0/P-0/Sire of earners of over $600,000,54 ROM).

Fly is currently sound, but due to previous injury she may only be suitable for light riding and/or as a broodmare.

Would be a great leadline horse!

Great price $950.00 OBO

(Located in Wembley, AB)

Please note this horse is listed on a consignment basis, and all information is provided solely by the owner(s) of the horse. sellmyhorses.com will not be held responsible for any false or misleading information pertaining to any and all consignment horses. Prospective buyers should verify all information with the horse owner prior to purchasing the equine.


Shipping Notes
Delivery Can Be Arranged
---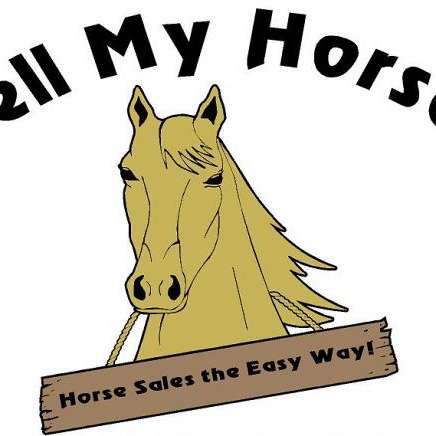 Sell My Horses
Our Horse Brokers assess the needs of both the buyers and sellers to match horses with appropriate owners. Our Horse Brokers provide a number of services to both those with horses for sale, and those looking to buy a horse.