Additional Comments
WHAT CAN I SAY ABOUT THIS HORSE? THIS GUY WAS RAISED BY A COUSIN OF MINE,SHE BROKE HIM AND TAUGHT HIM EVERYTHING HE KNOWS: BARRELS, POLES, SPEED, FLAGS,KEYHOLE,BARREL PICK UP, TRAIL RIDING, WORKING CATLE, CROSSING CREEKS, PARADES, YOU NAME IT. BLUE IS 6YRS OLD AND AS BOMB PROOF AS IT GETS, HE WILL BABY SIT THE LITTLE ONES OR STRUT HIS STUFF AT A PLAYDAY, SHODEO, OR JUNIOR RODEO WITH AN NOVICE OR EXPERIENCED JUNIOR RIDER. BLUE IS SOMEWHERE BETWEEN 13.... (read more) 5 AND 14H HE WEIGHS AROUND 950LBS. BLUE THINKS HE IS HUMAN, HE LOVES ANY, AND I MEAN ANY KIND OF FOOD,CHICKEN NUGGETS, M&MS, PIZZA, ANYTHING... IF YOU ARENT CAREFUL HE WILL BE ON YOUR PORCH OR IN YOUR FRONT DOOR. HE LOADS IN ANYTHING, IF YOU LEAVE THE TRAILER OPEN, DONT BE SURPRISED TO FIND HIM IN IT. HE LOVES TO PLAY WITH TOYS, SO WATCH THE KIDS SAND PILES. HE WILL PRACTICALLY LOAD UP IN A VEHICLE WITH YOU. THIS HORSE WAS MY COUSINS BEST FRIEND, HE WASNT TREATED LIKE A HORSE, SO OFTEN YOU MUST REMIND HIM THAT HE IS A HORSE, HA HA. BLUE HAS NEVER BEEN ABUSED OR MISS TREATED AND I WILL BE VERY SELECTIVE AS TO WHERE/WHOM THIS HORSE GOES TO. ITS NOT OFTEN ENOUGH THAT HORSES LIKE THESE COME ALONG. I AM VERY FIRM ON MY PRICE, IF YOU WANT A CHEAP HORSE, FEEL FREE TO GO BUY ONE, AND THATS EXACTLY WHAT YOU WILL END UP WITH. TAKE MY ADVICE, VALUE YOUR CHILD AND BUY THIS HORSE. NO SPAMMERS OR TIRE KICKERS, NO TIGHTWADS, OR ARROGANT PEOPLE, I DO NOT HAVE TO SELL THIS HORSE, HE IS PERFECTLY FINE IN MY HERD, I PROMISED MY COUSIN THAT HE WILL GO TO AN EXCEPTIONAL HOME AND I INTEND TO KEEP THAT PROMISE. ANY QUESTIONS, FEEL FREE TO ASK 479-217-1127 OR AFTER 4PM 479-217-0785 I MIGHT CONSIDER A TRADE ON A SOLID 4D BARREL HORSE, OR A NICE HORSE TRAILER. THANK YOU FOR YOUR TIME AND GOD BLESS!!!
---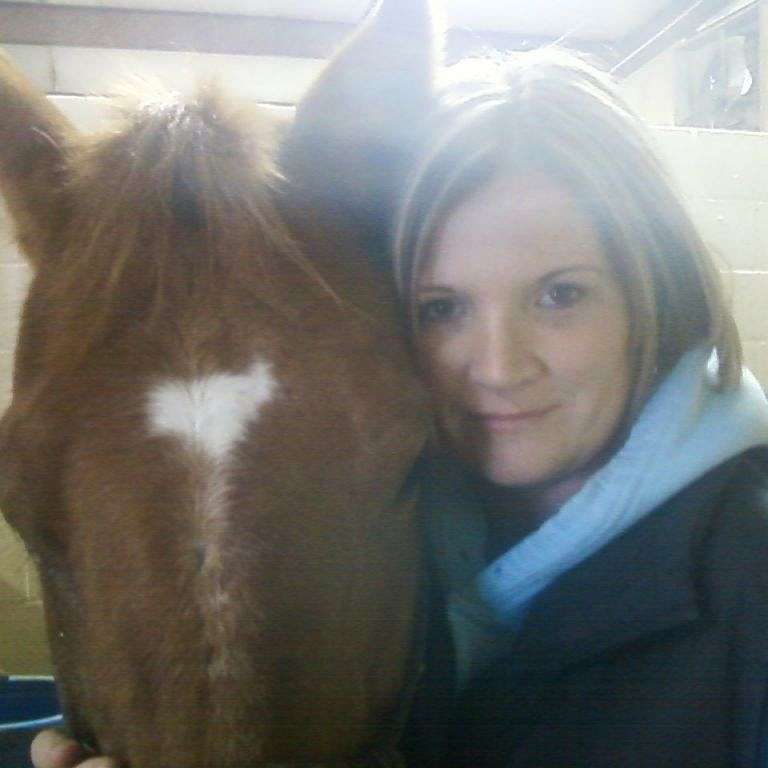 Rockin Redneck Horses
Rockin Redneck Horses was established in 2001 by myself. I wanted a program that would put the right horse with the right rider, so many times you hear people say "Oh I bought this crazy horse" nine times out of ten, they bought the wrong horse. We at Rockin Redneck Horses specialize in Barrel, Playday, and Rodeo horses, but often get just good ole family/kid safe horses. If you believe in our honesty and you understand that I will turn you down on buying one of my horses if I see it isnt suited for you, give us a shout...Thks so much looking forward to doing buuisness with you, GOD Bless!!