Additional Comments
If a Black & White Paint Gelding is what you are dreaming of then RICOS APACHE PRINCE is The Right Horse 4 U!!!! If he has the color and build you are wanting, you will love him! THIS GELDING IS AWESOME! I doubt there is anything you can want out of him once you are on his back that he can't do. Outstanding handle - neck reins, uses his rear end, great stops, lots of bend if asked for it, listens and responds to voice commands, moves off leg pressure, great back up, picks up leads front and back, smooth mover at a walk, trot, lope and run, nice circles, works to a lunge line, rides quite, easy to catch, loads/hauls, stands tied, gets along great with other horses, easy keeper, white hooves that are in excellent shape with no cracks and freshly trimmed, just wormed with Equimax, no past or present health or soundness issues, and will sell with brand new coggins papers.... (read more) No spook, no buck and no bad habits!! He is registered with the American Paint Horses Association and paperwork is in order for easy transfer. He is out of Paint Sire JOHNNY RICO (JOHNNY QUE X DUDES DARK GAL) AND SKIPS DANDY ONE (MIGHTY DANDY ONE X SKIPS MISCHIEF). He has had 3 previous owners....the 1st owners owned him for 7 years, 2nd owner had him for two years during which time he was started on barrels with a trainer....talked to the lady who owned him during this time and she said he spent a few months with a trainer learning the pattern in an open field. Said they had him going really good and was ready to start hauling him to some arenas about the time she found out she was pregnant which is when she sold him. He was never ran at an arena or down an alley (NO ALLEY ISSUES!!). The last owner had him about 4 years and only used him for Trail Riding. CAN'T ASK FOR A MORE PERFECT HISTORY ON ONE!!! The video attached to this ad is the 2nd time (and the last time!) he was ever taken through the pattern in an arena with an alley way! It was extremely muddy and slick due to 2 straight days of heavy rain! Was also the 2nd time he had seen a barrel in over 4 years! If you are looking for a sure enough Barrel Racing prospect that will take no time to finish give me a call!! This Gelding will work for anything from Trail Riding to competing! Excellent prospect for Rodeo, Playday, Riding Lessons, Horse Show, or anything in between!!
The saddle on his back in the picture is a 15 inch Josey Flex Tree Barrel Saddle , a little more than 2 years old...this Saddle IS FOR SALE! Asking $1100 OBO or will swap even for a 15" to 16" Bob Marshall TREELESS Barrel Saddle, prefer a Circle Y but will take an original ...it looks really tiny on his back which should tell you just how stout and long he is. Asking price for Ricos Apache Prince is $2500, just reduced from $3500 for upcoming Playday season! You are welcome to come give him a try and see what you think! Price IS negotiable, arena available to "TRY BEFORE YOU BUY"!! Additional videos available on youtube by searching findhorse4u and looking for ricosapacheprince as the title. Also have additional pictures available on request. I am available anytime and can be reached by calling Stacy at 903-280-3586 or 903-667-4791.
Shipping Notes
Shipping available at buyers expense! Call or email for shipping quote!
---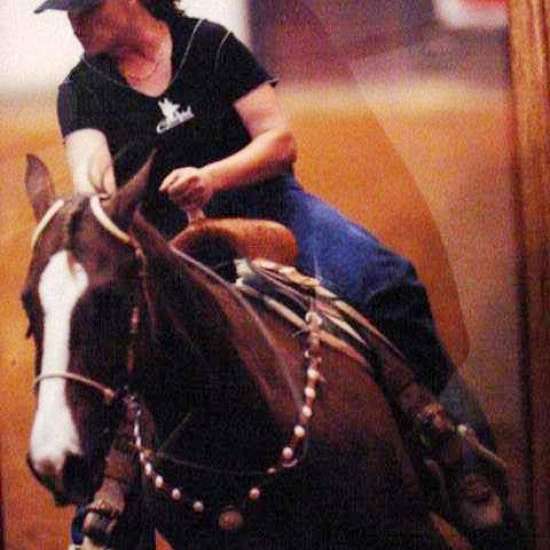 The Right Horse 4 U
I locate, buy, trade and sell a variety of Horses, Ponies, and Miniatures specializing in those that are Kid/Beginner SAFE and capable of making all of you or your little ones Horse Related Dreams Come True! I SELL HORSES "NOT" STORIES!!! I always have several to choose from. Call me anytime at 903-717-1823. Be sure and leave me a message with a number where you can be reached so I can call you back if I don't answer....... (read more) I WANT TO HELP YOU FIND EXACTLY WHAT YOU ARE LOOKING FOR!!! If I don't have the right horse 4 u, chances are I CAN FIND IT!! Located 2 1/2 hours East of Dallas off Interstate 30 in Omaha, Texas 75571 and available anytime!