Additional Comments
I promise you will not find a more amazing KID PONY anywhere! This little Mare already had my attention but after what I saw yesterday, SHE HAS MY RESPECT!! Never thought I would find an 8 year old Pony that could leave me speechless....I WAS WRONG! W-O-W!! Thanks to my unfortunate "camera" failure yesterday I am unable to post video with proof however, myself and several fans know what we saw. Carried Happy with me to a local Playday, this was the "1st" time this pony had ever been to town.... (read more) I knew Happy handled better than any pony I had ever dealt with, I knew she had no "spook" issues and seemed like ANYONE could ride her but with it being her first time away from home I honestly felt there would be issues, BOY WAS I WRONG! Asked a little girl if she would mind riding Happy around the barrel pattern so I could get video of her and I can't tell you how cool it was to watch a girl that competes on a really nice big horse get on this pony and fall in love with not just the pony herself, but also how great the pony handles! You could not have wiped the smile off her face! Anything she asked Happy to do, Happy did! Still grinning she started down the alleyway where I was standing and asked me "Has Happy EVER been around the barrels before"? I told her no, she does not know the barrels, this is her first time in an arena and her first time to town EVER....then they took off and ran the most perfect barrel pattern you could ever ask for!!! Perfect turns, no worries about the people in the stands, announcer talked the entire run and that didn't bother her, just a pretty pattern and a rider with an even bigger grin!!! PRICELESS!!! Been selling ponies more than 5 years now and like I said, not only have I never come across one with the handle this pony has, I never thought I would come across one like this who was just 8 years old!!! I promise you, If you are looking for a pony for your child, does not matter if they have ever been on a horse (PERFECT FOR ANY EXPERIENCE LEVEL RIDER FROM "BEGINNER CITY KID" TO ADVANCED!), no matter their age (ANY AGE RIDER CAUSE SHE IS STOUT ENOUGH EVEN AN ADULT CAN RIDE HER!), no matter what their "horse related dreams" are (I am convinced there is NOTHING you CAN'T do on her! ), if you are looking for a BOMBPROOF KID PONY W/ENDLESS CAPABILITIES...look no further...."HAPPY" is without a doubt, The Right Horse 4 U!!!!
8 years old, stands 11.2 Hands (46 inches) tall, outstanding stout build, Sorrel with Flax mane and tail, star that resembles a sideways 1/4 moon, and right rear sock. Call her and no matter where she's at she will come running! NEVER hard to catch and things just get better from there!!! Easy to saddle, stands while you mount (she doesn't even budge if you end up on the ground under her because you had a little to much momentum getting on! Ha, ha! Talking about my own embarassing experience that she was in no way responsible for! Do appreciate her standing still and not stepping on me though!), stands for farrier and picks up all four feet with no problem for cleaning, easy to load/haul, stands tied, no spook, no buck and no bad habits, NOTHING BOTHERS HERE ....well I say nothing bothers her but I was wrong...If you go outside to do something with the other horses and especially if you load another horse in the trailer and leave her behind, I promise you that there is not a child in the world who can pout like Happy does! Acts like you broke her heart! Handles like a reiner even with just a halter and lead rope, she responds to leg pressure, neck reins, great stop and back up, nice headset, listens and responds to voice commands, had lots of ground work and works a lunge line like a big horse....pretty sure we are the only ones who know this pony is not a big horse! She has more want to than any out there! She is all about pleasing whoever is riding her and I don't think there is anything you can ask her to do that she won't. Trainer said her even used her to work cows some....took to it like a duck in water and LOVED IT!!! 100% sound with no past or present health or soundness issues, sells with new current coggins papers, up to date on wormings and feet are in excellent shape.
If you have a child or grandchild that your world revolves around and you would love to see them ride horses and love it, HAPPY WANTS TO BE PART OF THAT AND YOU CAN COUNT ON HER TO DO EVERYTHING POSSIBLE TO KEEP THEM INTERESTED FOR YEARS TO COME .... SAFELY!!! I realize you can not put a price on that however, I do sell horses for a living....asking price is ONLY $2500 for this picture perfect bombproof babysitter which even I feel is way to cheap. If you are only looking for a pony for a kid to ride around the house occassionaly go ahead and call me because I do have others available but I won't sell you Happy.....if you are looking for a pony your child can win the world off of somewhere down the line PLEASE give me a call so Happy can help make that dream a reality! The lady who raised her would love to continue to be part of her life and has asked me to put her in contact with whoever buys her so she can watch her succeed. That should tell you the type of pony this is!!
All it will take is one person trying this special pony and she will no longer be available! This WILL be the last time you will have to look for the "right" pony for your child! For information, directions, picture request or to schedule a time to make that last trip call Stacy at 903-490-2107 or 903-667-4791. I am available anytime! Additional pictures and video clips available on request.
Shipping Notes
Shipping available at buyers expense! Call or email for shipping quote!
---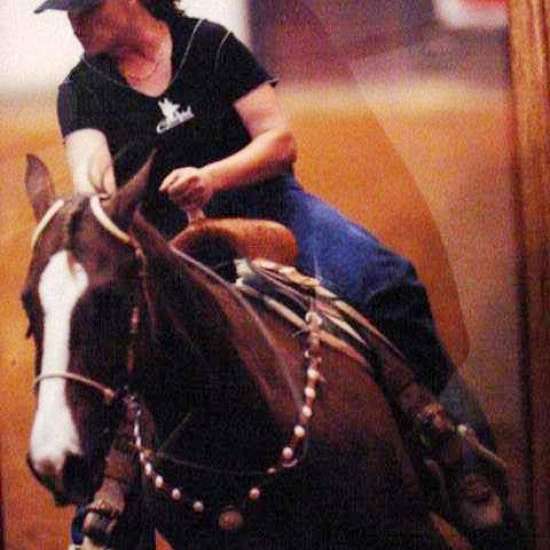 The Right Horse 4 U
I locate, buy, trade and sell a variety of Horses, Ponies, and Miniatures specializing in those that are Kid/Beginner SAFE and capable of making all of you or your little ones Horse Related Dreams Come True! I SELL HORSES "NOT" STORIES!!! I always have several to choose from. Call me anytime at 903-717-1823. Be sure and leave me a message with a number where you can be reached so I can call you back if I don't answer....... (read more) I WANT TO HELP YOU FIND EXACTLY WHAT YOU ARE LOOKING FOR!!! If I don't have the right horse 4 u, chances are I CAN FIND IT!! Located 2 1/2 hours East of Dallas off Interstate 30 in Omaha, Texas 75571 and available anytime!