Additional Comments
If you are looking for that perfect PONY for your little one for Xmas, 2012 Playday/Horseshow season, OR something SAFE for them to learn to ride off of then look no further! Sandy is a precious 16 year old KID PONY that stands exactly 12 hands (48 inches) tall with all the experience you could want! IF YOU WANT A PERFECT KID HORSE OR PONY, REMEMBER THAT OLDER IS ALWAYS BETTER!! When I was growing up if it wasn't atleast 16yrs old it was not considered as KID or BEGINNER SAFE!... (read more) Trust me there are things about an older horse/pony that only come with age and years of experience! An OLDIE is definetely a GOODIE when the safety of your child is concerned!! Sandy is coming 17 and healthy as she can be! 100% sound with no past or present health or soundness issues, sells with current coggins papers and up to date on all wormings. She is super easy to catch, leads, loads, hauls, and is broke to ride. She is experienced as a Trail Riding Pony with no spook, no buck, not bothered by dogs or four wheelers and has even had guns shot around her. Neck reins fairly well and has a great stop! Big enough for a child to ride for years to come! For information or to schedule a time to come give her a try call Stacy at 903-490-2107 or 903-667-4791. I am available anytime!
Shipping Notes
Shipping available at buyers expense! Call or email for shipping quote!
---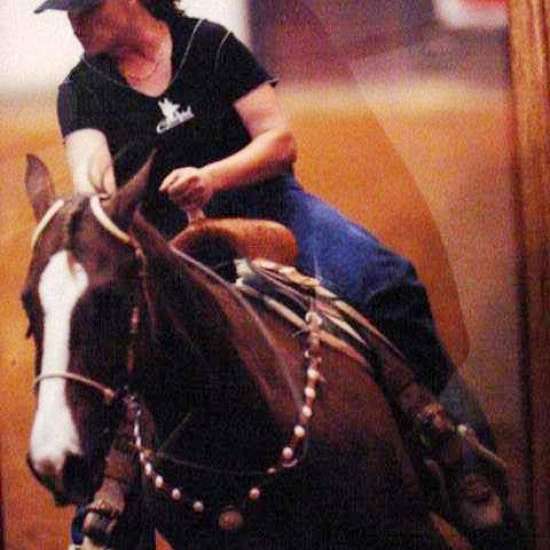 The Right Horse 4 U
I locate, buy, trade and sell a variety of Horses, Ponies, and Miniatures specializing in those that are Kid/Beginner SAFE and capable of making all of you or your little ones Horse Related Dreams Come True! I SELL HORSES "NOT" STORIES!!! I always have several to choose from. Call me anytime at 903-717-1823. Be sure and leave me a message with a number where you can be reached so I can call you back if I don't answer....... (read more) I WANT TO HELP YOU FIND EXACTLY WHAT YOU ARE LOOKING FOR!!! If I don't have the right horse 4 u, chances are I CAN FIND IT!! Located 2 1/2 hours East of Dallas off Interstate 30 in Omaha, Texas 75571 and available anytime!