Additional Comments
Rooty Poot is a coming 4 year old RED DUN Quarter Horse w/blaze and stockings who currently stands only 13.1 hands with nice wide build. He can be registered with the American Quarter Horse Association and paperwork to do so will be available to buyer at time of sell. He is out of Quarter Horse Sire: HI MAG(High Brow Hickory X Magnolias Cowgirl) and Quarter Horse Dam: COUNTRY FUZZ CAP (Doc Coup X Hi Country Bridger). This is one of my own personal horses that I have owned since he was 4 months old.... (read more) He is still a stud since I had planned to raise some of my own Quarter Ponies out of him but figure I wouldn't hang on to the mares long enough. We have not started breaking him to ride yet but he should be no problem since I have been saddling him since he was 7 months old and we have led kids around on him numerous times. He has a great disposition and is very easy going and well mannered even around mares. Would make someone an outstanding Gelding! He has had lots of ground work and is easy to saddle, stands for farrier, stands tied, leads, loads, easy to catch and gets along great with other horses. 100% sound with no past or present health or soundness issues and sells with current coggins papers. He is bred to work cattle and a perfect calf roping, pole bending, goat tying or dogging size. Don't let his height fool ya! He has running blood on his bottom side and short horses can run too! Hate to sell this one but can't see any reason to keep him and let him go to waste. For information or to schedule a time to come take a look call Stacy at 903-490-2107 or 903-667-4791. I am available anytime.
Shipping Notes
Shipping available at buyers expense! Call or email for shipping quote!
---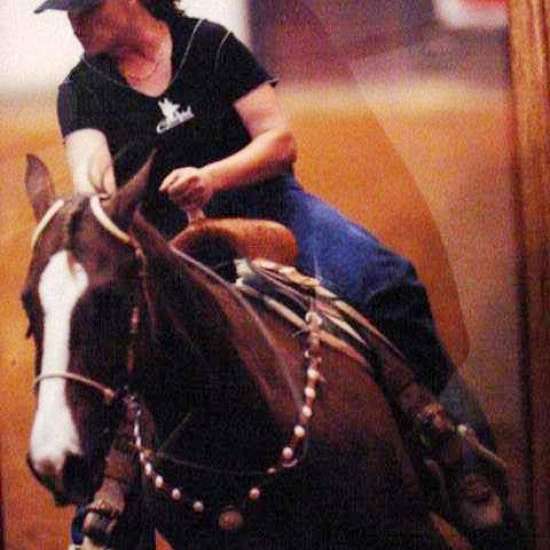 The Right Horse 4 U
I locate, buy, trade and sell a variety of Horses, Ponies, and Miniatures specializing in those that are Kid/Beginner SAFE and capable of making all of you or your little ones Horse Related Dreams Come True! I SELL HORSES "NOT" STORIES!!! I always have several to choose from. Call me anytime at 903-717-1823. Be sure and leave me a message with a number where you can be reached so I can call you back if I don't answer....... (read more) I WANT TO HELP YOU FIND EXACTLY WHAT YOU ARE LOOKING FOR!!! If I don't have the right horse 4 u, chances are I CAN FIND IT!! Located 2 1/2 hours East of Dallas off Interstate 30 in Omaha, Texas 75571 and available anytime!