Additional Comments
Happy IS that hard to find, perfect KID PONY capable of making any childs Christmas Wish and/or Horse Related Dreams a Reality....SAFELY!!! Outstanding little Mare with professional training that shines through the moment you meet her! She is 8 years old and stands 11.1 hands (45 inches) tall with a really nice build. Not a pony that has been shuffled around! She was born and raised by previous owner out of one of her smaller Quarter Horse Mares and a Pony Stud.... (read more) Said she kept her for her Grandson but he has lost interest in her and she felt it was a shame for her to go to waste considering she is as nice as any KID PONY out there but with MoRE TRAINING!! Happy is easy to catch and lead, loads like a charm, stands tied, picks up all four feet (even for a kid!) and stands for farrier, 100% sound with no past or present health or soundness issues, sells with brand new current coggins papers, current on all wormings, gets along fine with other horses/ponies (however, she is currently the Alpha horse!), bathes, and clips. She has outstanding quite ground manners which make her perfect for your child or grandchild to learn how to saddle and care for a horse all by themselves! Stands while being saddled, stands for mount/dismount, rides with bit/hackamore/halter and lead rope, saddled or bareback, neck reins, works on lunge line, great stop, back up, listens and responds to voice commands, super smooth mover, no spook, no buck and no bad habits!!! WHAT MORE COULD YOU WANT??? Happy is a bombproof babysitter that you will not have to worry about with your little ones! Trainer used her to work cattle some and said she will naturally watch a cow and really enjoys it! SOLID PONY WITH MORE "WANT TO" THAN ANYTHING YOU HAVE IN THE PASTURE!!! She is priced to sell at just $2500 however price is somewhat negotiable so feel free to make me an offer! She does come with one stipulation...previous owner would LOVE to keep in contact with whoever buys her so she can share in the joy she knows this little mare will bring to some lucky family. When you are ready to get serious about buying the PERFECT KID PONY for your child and would like to make the last trip you will need to make to find one, call Stacy at 903-667-4791 or 903-490-2107 for information or to schedule a time to come give HAPPY a try! I am available anytime!
Have more than one child/grandchild you are needing a pony for? If so, ask me about CRONY - 10 year old, 12.2 hand tall Sorrel Gelding with flax mane and tail priced to sell at just $950 OR PEATREE - Bombproof Leadline Pony, Bay Mare w/outstanding ground manners priced super cheap at ONLY $750. Others also available!
ADDITIONAL PICTURES AND VIDEO CLIPS AVAILABLE ON REQUEST!
Shipping Notes
Shipping available at buyers expense! Call or email for shipping quote!
---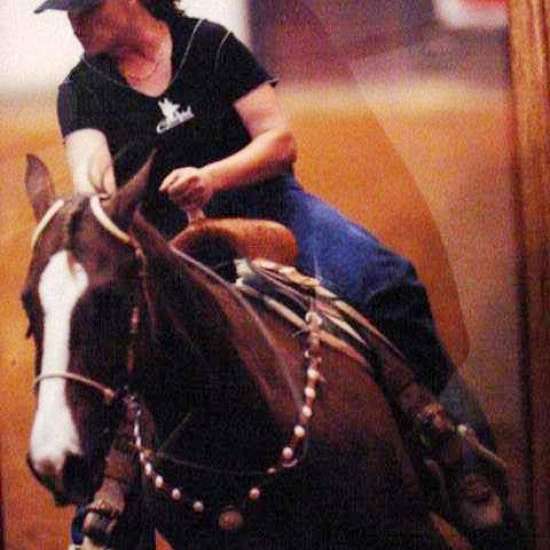 The Right Horse 4 U
I locate, buy, trade and sell a variety of Horses, Ponies, and Miniatures specializing in those that are Kid/Beginner SAFE and capable of making all of you or your little ones Horse Related Dreams Come True! I SELL HORSES "NOT" STORIES!!! I always have several to choose from. Call me anytime at 903-717-1823. Be sure and leave me a message with a number where you can be reached so I can call you back if I don't answer....... (read more) I WANT TO HELP YOU FIND EXACTLY WHAT YOU ARE LOOKING FOR!!! If I don't have the right horse 4 u, chances are I CAN FIND IT!! Located 2 1/2 hours East of Dallas off Interstate 30 in Omaha, Texas 75571 and available anytime!