Additional Comments
Capeesh is nearing his 2 year old birthday! He's beautiful, well bred, and very very sweet. Allowed to grow up as a horse, not as a stall baby. He is well socialized and very well mannered.( Sire: JD's Sambo Dam: Apricot Brandy ) His leg measures to an estimated height of 14.2 or 14.3. He will be the perfect size for a picture perfect gait! Beautiful and delicate expressive face. Nice topline, nice short back. One white hind coronet. Very very pronounced zebra striping on the legs.... (read more) He is a great stallion prospect! This colt was born beautiful and has remained nice and even in his growth and development.
---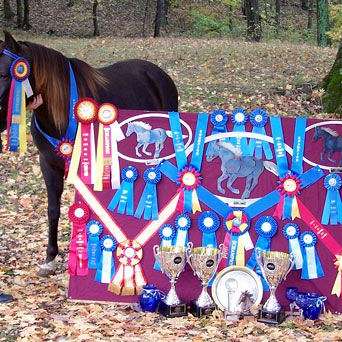 Rolling Stone Stables
Boarding, breeding, training and lessons on 6 tranqil Acres in Southwest Florida. Specializing in Rocky Mountain and Kentucky Mountain Saddle Horses. Right next to the Myakkahatchee Environmental Park and within 4 miles to the many trails of the Walton Preserve.