Additional Comments
Easy going, gentle gelding. Not spooky, quiet, good trail horse! He neck reins, and stands still to mount! Caseys gait still needs work, which is reflected in his price. You wont find many chocolate Rocky/Kentucky Mountains at this price. More picutres and videos coming soon! Price is Negotiable.
Watch Casey - Rocky Mountain Gelding For Sale - Groom, Saddle, Bridle
Shipping Notes
Seller will assist with shipping arrangements, costs are responsibility of buyer.
---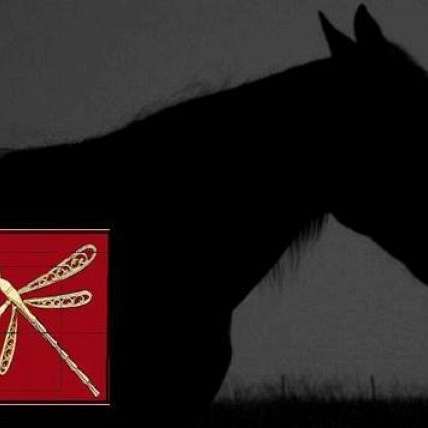 Dragonfly Stables
Givan has 18 years of experience working with all types, ages, and breeds of Gaited horses, Gaited mules, and trotting horses! We use fair, humane techniques, and no harsh equipment or training methods! We are solely a pleasure/trail/family horse facility, exposing horses to situations, objects and requests they will utilize and be asked of in real life situations! Though the focus is on Gaited horses (and bringing out their optimal gait), We are also available to start/train totting horses. Please feel free to contact us with any questions!