Additional Comments
**PRICE REDUCED FROM $750 TO JUST $550 FOR QUICK SELL**REMEMBER, PLAYDAYS ARE

RIGHT AROUND THE CORNER!!!!**
$$$$$$$$$$$$$$$$$$$$$$$$$$$$$$$$$$$$$$$$$$$$$$$$$$$$$$$$$$$$$$$$$$$$$$$$$$$$$$
Peatree is a precious, fat and healthy Mare with experience as a Lead Line Pony. Leads from a big horse with no problem so you can ride your horse and let her and your little one tag along beside you! SHE IS BROKE TO RIDE WITHOUT BEING LED, but has more experience doing lead line!... (read more) She is safe and gentle from the ground and will make some lucky child a perfect 1st pony! No buck, no bite, no kick and no spook! Great for your little one to hang out with and learn all the important basics of caring for their own horse. Loves attention and pampering. Currently in the pasture with all my big horses which is where she prefers to be and she gets along with all of them. She is easy to catch, leads, loads, stands tied, picks up all four feet with no problem, 100% sound with no past or present health or soundness issues and sells with brand new coggins papers. For information or to schedule a time to come meet this precious little mare call Stacy at 903-667-4791. I am available anytime!
Watch Waderidingthreeponies 009.mpg
Shipping Notes
Shipping available at buyers expense! Call or email for shipping quote!
---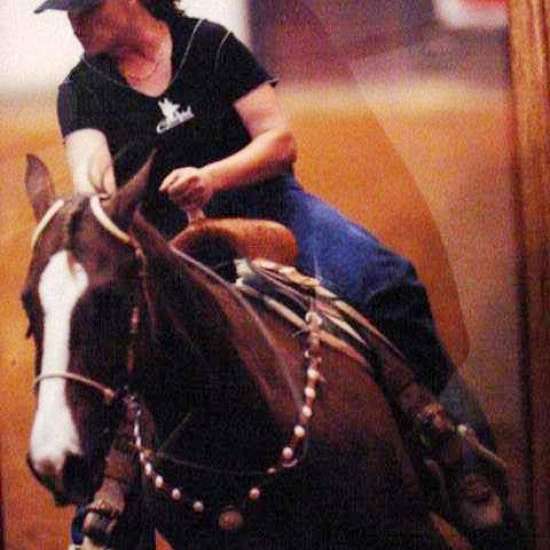 The Right Horse 4 U
I locate, buy, trade and sell a variety of Horses, Ponies, and Miniatures specializing in those that are Kid/Beginner SAFE and capable of making all of you or your little ones Horse Related Dreams Come True! I SELL HORSES "NOT" STORIES!!! I always have several to choose from. Call me anytime at 903-717-1823. Be sure and leave me a message with a number where you can be reached so I can call you back if I don't answer....... (read more) I WANT TO HELP YOU FIND EXACTLY WHAT YOU ARE LOOKING FOR!!! If I don't have the right horse 4 u, chances are I CAN FIND IT!! Located 2 1/2 hours East of Dallas off Interstate 30 in Omaha, Texas 75571 and available anytime!