Additional Comments
Shorty Sitter - - HIS NAME SAYS IT ALL .... actually if his name was FAT, ROUND, SAFE, EASY KEEPER THAT HANDLES LIKE A DREAM, ENDLESS POSSIBILITIES WITH ALL THE CAPABILITIES YOU COULD EVER WANT, 100% SOUND, BEGINNER AND KID SAFE, STOUT AND BUILT LIKE A CHEVY TRUCK, NO SPOOK, NO BUCK AND NO BAD HABITS-- SHORTY SITTER it would say it all! Shorty - 13.1 Hands (53 inches) or Shorty could respresent his "care taking" abilities cause you can bet he is gonna take care of your "little ones" or Shorties!... (read more) He will be the BEST BABYSITTER you will ever spend money for!!! SAFE, SAFE, SAFE and perfect for any age rider no matter how much or how little riding experience they have! I've had numerous Welsh Quarter Ponies, all of which were top notch, throught the years and this one has got to be my favorite of them all so far! He looks like a small version of a good looking Roping Horse and you can bet he handles just as well! Shouldn't be anything a child can't do off him! Playdays, Horseshows, Rodeos, Judged or Speed Events, Trail Riding, Parades, Grand Enteries ..... ANYTHING AND EVERYTHING THEY COULD EVER WANT TO DO HORSEBACK!! Shorty Sitter is stout enough even a big man can ride him! Can't ask for a better more solid/experienced age - - 14 years old is perfect! He is 100% sound with no past or present health or soundness issues and will sell with brand new coggins papers (health papers provided at no additional charge to out of state buyers!). He was purchased from a family who knew they would not be able to afford to feed their three horses through the winter and loved the horses enough to sell them before it got to that point, hate they were forced to sell but love them for their honesty and respect for the three horses! This Gelding is experienced and super, super nice! For information or to schedule a time to come give him a try call Stacy at 903-490-2107 or 903-667-4791. I am available anytime! I spend time everyday searching for horses just like him and can tell you they are not easy to find especially as affordable as this one! Price is somewhat negotiable so feel free to make me an offer! Don't wait till its to late!
Shipping Notes
Shipping available at buyers expense! Call or email for shipping quote!
---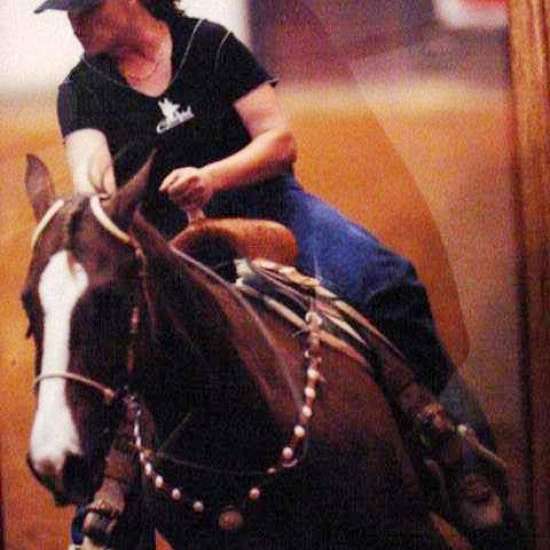 The Right Horse 4 U
I locate, buy, trade and sell a variety of Horses, Ponies, and Miniatures specializing in those that are Kid/Beginner SAFE and capable of making all of you or your little ones Horse Related Dreams Come True! I SELL HORSES "NOT" STORIES!!! I always have several to choose from. Call me anytime at 903-717-1823. Be sure and leave me a message with a number where you can be reached so I can call you back if I don't answer....... (read more) I WANT TO HELP YOU FIND EXACTLY WHAT YOU ARE LOOKING FOR!!! If I don't have the right horse 4 u, chances are I CAN FIND IT!! Located 2 1/2 hours East of Dallas off Interstate 30 in Omaha, Texas 75571 and available anytime!