Additional Comments
Beautiful Grey Purebred Arabian Mare! Top Quality Bloodlines. Very flashy & stunning horse. Great mare with a lot of pazza beautful flazen mane and tail. Extremely intelligent and athletic. Powerful mover, great potential Western Pleasure, all around, prior ridden English, with her fantastic pedigree will be an excellent broodmare prospect if you so decide. She is confident, friendly and playful. Anyone can ride her, very kid safe. She is incredibly beautiful grey, very typey head, tipped ears, a long elegant neck and high tail carriage.... (read more)

She is an incredible fun ride and is so beautiful to watch, but does requries and experienced rider.We have had a lot of compliments on how beautiful and well behaved she is when we ride her out on the trail.

She has been primarily used as a Trail Horse, western Pleasure and ridden by our trainer and our 11 yr old daughter.

Because we are reducing our herd and cutting down on the number of horses we are open to selling her to an approved home who is able to keep her with the good horse care and love she has become accustomed to. We are hoping someone who breeds Pure Arabians can use her to continue her bloodlines on or someone that wants a beautiful Arabian riding mare to make as their special horse.

We have many more horses, pics. call 936-827-6405 She is now bred to Smart N Smooth Cat! Get a 2 for 1 DEAL!


---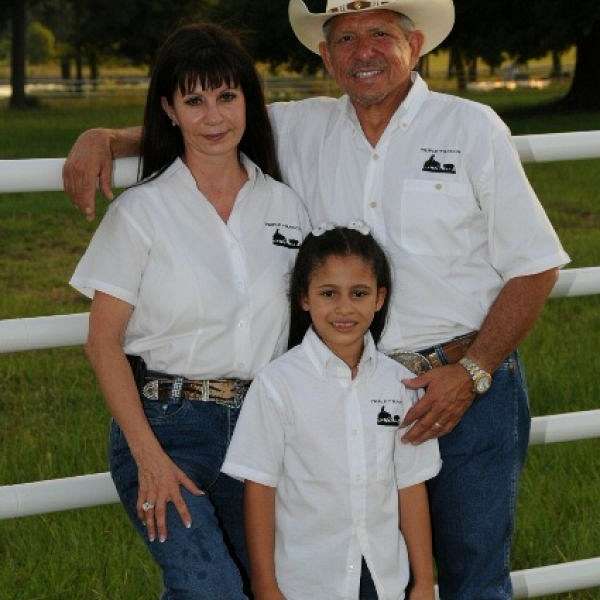 Triple T Ranch
Triple T Ranch Cutting Horses Offering top bred cutting horses in Texas from prospects to finnished