Additional Comments
My BFF is an outstanding "been there, done that" 8 year old PALOMINO PONY Gelding that stands 10 Hands (40 inches) tall. He has more than 4 years experience as a Carousel Pony!! Of course with his PALOMINO COLOR he was always every kids CHOICE and FAVORITE!! KIDS L-O-V-E PALOMINO PONIES!!! But with his outstanding build and perfect adorable head who could blame them!! This is one good looking, well built KID PONY! He is as SAFE and GENTLE as they come and has been exposed to everything imaginable!... (read more) No Spook, No Buck, and No Bad Habits!! Any Pony with years of "PONY RIDES" experience will undoubtedly appreciate their new job caring for and helping raise your little one or little ONE"S"! Trust me even five kids will be considered a relaxing job after spending years with 100's of little ones to look after! MY BFF's previous owner did have several grandkids that all learned how to ride on this Pony so YES, he does ride without being on a carousel or being led. Easy to handle, easy to catch, picks up feet with no problem, leads/loads/hauls/stands tied, excellent ground manners, and easy keeper! He is PERFECT for any experience level rider and would make some lucky child an excellent 1st Pony that they can ride for years to come! Playdays, Horseshow, Rodeos, Grand Enteries, Parades, Trail Rides, Ranch Work, Riding lessons, any event.......endless possibilties and capable of making all your little ones "horse related DREAMS" come true.....SAFELY! Best of all they will look good doing it, cause this is one CUTE PONY!!! For information or to schedule a time to come give MY BFF a try call Stacy at 903-490-2107 or 903-667-4791. Price was reduced for XMAS and is not negotiable. Shipping anywhere in the world available at buyers expense!
Shipping Notes
Shipping available at buyers expense! Call or email for shipping quote!
---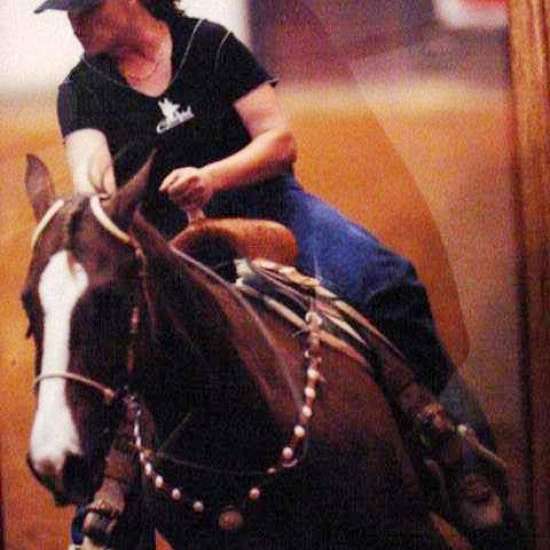 The Right Horse 4 U
I locate, buy, trade and sell a variety of Horses, Ponies, and Miniatures specializing in those that are Kid/Beginner SAFE and capable of making all of you or your little ones Horse Related Dreams Come True! I SELL HORSES "NOT" STORIES!!! I always have several to choose from. Call me anytime at 903-717-1823. Be sure and leave me a message with a number where you can be reached so I can call you back if I don't answer....... (read more) I WANT TO HELP YOU FIND EXACTLY WHAT YOU ARE LOOKING FOR!!! If I don't have the right horse 4 u, chances are I CAN FIND IT!! Located 2 1/2 hours East of Dallas off Interstate 30 in Omaha, Texas 75571 and available anytime!