Additional Comments
Hooey is a 9 year old Black Gelding who stands 10 hands (40 inches) tall. He has as much "want to" as you will ever find in a KID PONY! Good looking, nice build and 100% sound with no past or present health or soundness issues! He has been most recently used for pony rides on a pony carousel (not exactly his cup of tea!) where he is always every kids pick! Does an exceptional job and can go all day without needing a break! It is obvious it bores him, but guess he figures it's better than standing in the pasture with no kids around!... (read more) THIS PONY LOVES KIDS AND THE ATTENTION THAT COMES WITH THEM!!! He was originally owned by two boys, ages 4 and 7, whose dad owned a big ranch. The boys would help their dad work cattle off Hooey and they were said to be quit the hand! Said this pony would really watch a cow! He has had a rope thrown off him but not sure if they ever tied off. NICE PONY with excellent ground manners, no spook, no buck and no bad habits! Perfect age and size for any child to ride for several years! If you are looking for the perfect ALL AROUND Pony for your little one with the "right kind" of experience to make him solid and SAFE than HOOEY is certainly not one to pass up! Owner is not in any hurry to sell him so price IS NOT negotiable! Excellent choice for Playdays, Horseshows, Rodeos, Team Penning, Trail Riding, Parades, Grand Enteries, Princess Contests, Ranch Work, Riding Lessons and ALL EVENTS! This is the type of pony that will have the competition giving up whenever you pull up with him in the trailer! Endless Possibilities and Capable of Making All Your Little Ones Horse Related Dreams Come True SAFELY!! For information or to schedule a time to come give him a try call Stacy at 903-667-4791. I am available anytime! Payout possible with large deposit!! Ask for Info! Shipping is available at buyers expense to any place in and out of the U.S.!!!
Shipping Notes
Shipping available at buyers expense! Call or email for shipping quote!
---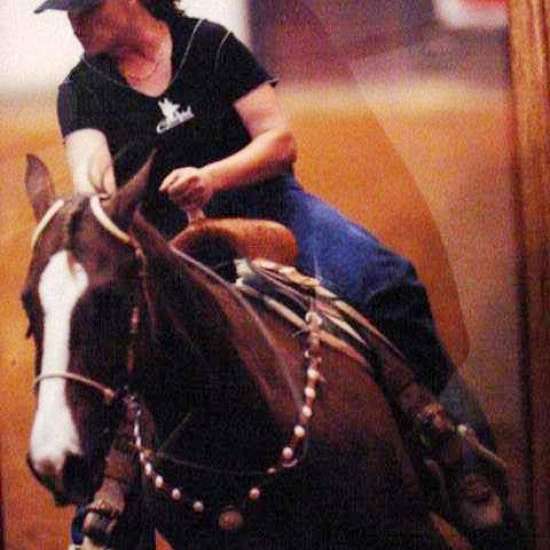 The Right Horse 4 U
I locate, buy, trade and sell a variety of Horses, Ponies, and Miniatures specializing in those that are Kid/Beginner SAFE and capable of making all of you or your little ones Horse Related Dreams Come True! I SELL HORSES "NOT" STORIES!!! I always have several to choose from. Call me anytime at 903-717-1823. Be sure and leave me a message with a number where you can be reached so I can call you back if I don't answer....... (read more) I WANT TO HELP YOU FIND EXACTLY WHAT YOU ARE LOOKING FOR!!! If I don't have the right horse 4 u, chances are I CAN FIND IT!! Located 2 1/2 hours East of Dallas off Interstate 30 in Omaha, Texas 75571 and available anytime!